Minnesota Vikings Fan Puts Team's Stadium Up For Sale On Craigslist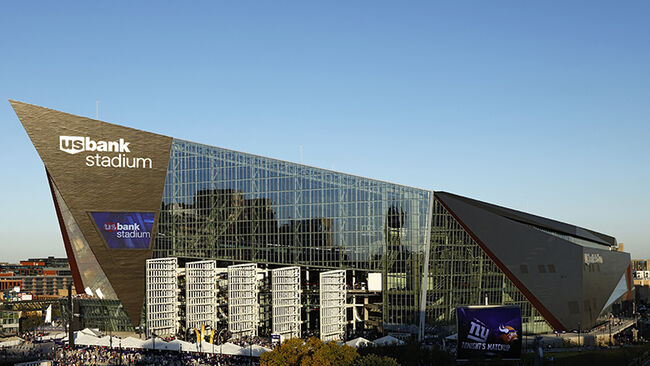 The Minnesota Vikings are currently sitting with a 6-6-1 record in 2018 and fans are not happy with the mediocrity, especially after going to the NFC Championship game last season. One disgruntled fan decided to have some fun and put U.S. Bank Stadium up for sale on Craigslist.
The fan said that "reasonable offers" for the team's one billion dollar stadium would be considered.
"For Sale: Lightly used $1,000,000,000 stadium. Occupant has been a team that only has success in breaking the hearts of the fans. Long history of collecting talent with no ideas on how to use them," the fan wrote in the post, which has been flagged for deletion.
In addition to the stadium, the fan also said the team's quarterback, Kirk Cousins, who just signed a three-year deal worth $84 million, will be included in the sale.
"Included: $84 million QB who can't win against teams with winning records, and is 0-7 on MNF. A league record!"
Despite their 6-6-1 record, the Vikings are in playoff contention, holding the sixth and final spot in the NFC. They have winnable games against the Miami Dolphins and Detroit Lions before finishing the season against the 9-4 Chicago Bears, in a game that could determine whether the Vikings make the playoffs.
Photo: Getty Images