The Bengals have plenty of holes to fill this offseason. They'll probably address most of them in the draft. Would they consider dipping into free agency for a wide receiver instead of re-signing Brandon LaFell? I've written about DeSean Jackson and Kenny Stills, but the Bengals signing either one of them seems unlikely.
Free agent wide receiver Markus Wheaton could be a more realistic option for the Bengals. He was drafted in the third round by the Pittsburgh Steelers in 2013. Wheaton compiled 107 receptions, 1,508 yards and eight touchdowns in four seasons with the Steelers. Ed Bouchette of the Pittsburgh-Post Gazette doesn't expect Wheaton to re-sign with the Steelers.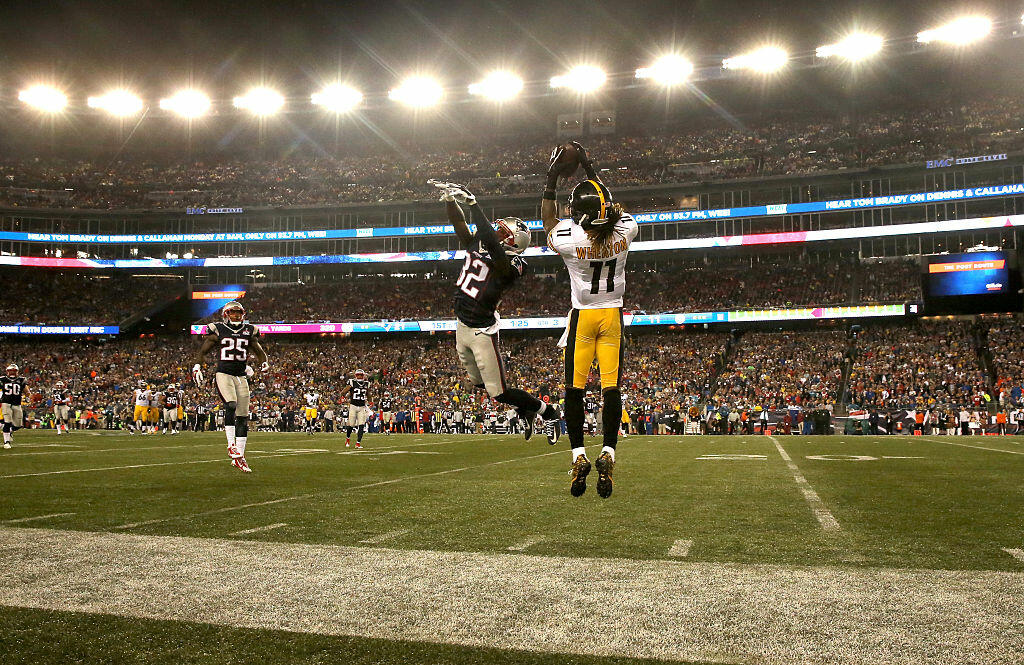 Wheaton is coming off of an injury-riddled 2016 season. He had four receptions and one touchdown in three games. He's the low-risk, high-reward type of player that could interest the Bengals.
Wheaton ran a disappointing 4.45 40-yard dash at the 2013 NFL combine. The Steelers were happy about the disappointing time because it allowed them to draft Wheaton in the third round. He averaged 17 yards-per-catch in 2015.
Wheaton is only 25-years-old. I'd be comfortable offering him a multi-year contract. I'm not sure that will be the case with LaFell. There's no question he will want a multi-year contract, but should the Bengals give him one? LaFell will be 31-years-old in November. Can he play at the level he did in 2016 for the next few seasons?
Wheaton is younger, faster and played well in 2015. If the Bengals want to upgrade the offense, I would expect them to take a look at Wheaton. LaFell is worth keeping if he's willing to sign for what he did last season. I doubt he will be willing to do that.
Why give LaFell a multi-year deal worth around $8-10 million, when you can take that money and give it to a player with more potential? Wheaton shouldn't get more than $5 million per year, which should be enticing to the Bengals and other teams across the NFL.