The NFL Draft is 52 days away and I think it is a good time to unveil my first mock draft of 2017. It's a three-round Bengals-only mock draft.
Here's what I think the Bengals will do in the first three rounds of the NFL Draft:
First round, ninth pick: Taco Charlton, Defensive End, Michigan – The Bengals need another pass rusher and it's hard to envision them passing on Charlton. He's got the size they love in an edge rusher. He is 6'6" tall and weighed in at 277 pounds at the NFL Combine. The Bengals probably look at him and see a clone of Carlos Dunlap. They prefer their defensive ends to have size and athleticism. NFL.comcompares Charlton to Chandler Jones. The Bengals hope the man with the best name in the draft also has a BIG game. I discussed Charlton with NFL Draft analyst Joe Goodberry.
Second round, 43rd pick: Joe Mixon, Running Back, Oklahoma – Someone has to draft Mixon. He's arguably the best running back in the draft. I'm guessing the Bengals still have him on their board. If they do, he will be the best player available when they pick in round two. They've used second round picks on running backs before. I think they do it again here. NFL.com compares Mixon to Le'Veon Bell. They're not the only ones making that comparison. He's able to catch out of the backfield, play wide receiver and he has the traits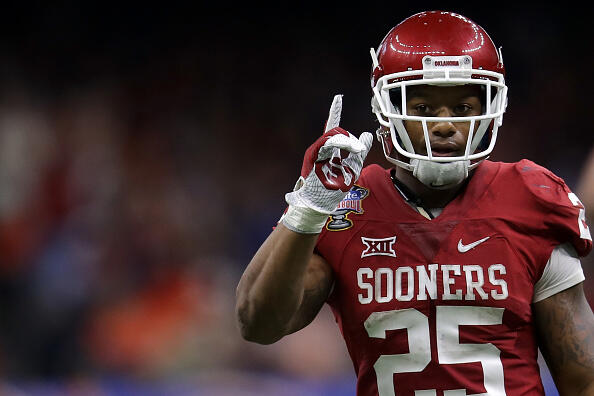 necessary to be a great NFL running back. I buy into the report that he will be taken on day two. If they evaluate him and decide he's worth the risk, then I can definitely see them selecting Mixon with the 41st overall pick. I wrote about Mixon and the Bengals potentially drafting him here.
Third round, 73rd pick: Josh Reynolds, WR, Texas A&M – The Bengals need a downfield threat on the opposite side of A.J. Green. They land one in round three. Reynolds met with the Bengals at the NFL Combine. He impressed at the Senior Bowl and is able to make tough, contested catches in traffic. It's been nearly one-year since Marvin Jones signed with the Lions. The Bengals finally find Jones' replacement with Reynolds. Some project him to be drafted in round four, but the Bengals stick to their board regardless of what the consensus says. No one had them taking Nick Vigil in round three last season. I think they are happy to get Reynolds in round three. While most draft experts will note how deep the draft is at wide receiver, a lot of the prospects don't project to be what the Bengals need. They need an outside wide receiver to complement Green and Tyler Boyd. Reynolds fits the description and that's why the Bengals select him in round three.