Andrew Whitworth and Kevin Zeitler left the Bengals on Thursday. Whitworth is headed west to the Los Angeles Rams. Zeitler signed a contract with the Cleveland Browns. They did retain Dre Kirkpatrick. There are a lot of Bengals fans wondering where the team goes from here? They were supposed to regroup from an underwhelming 2016 season and rebound in 2017. We're less than seven hours into free agency and the Bengals' roster has taken a major hit.
Here are five free agents the Bengals should target to help salvage a bad start to the offseason:
1. Jabaal Sheard, Defensive End - Sheard is 27-years-old and could give the Bengals a legitimate pass rusher on the opposite side of Carlos Dunlap. The team could rotate Michael Johnson inside and let Sheard come off the edge. He's played the last two seasons in New England and is entering his prime. If the Bengals really want to contend, they'll take some of the money they saved by not re-signing Whitworth and throw it at Sheard.
2. Connor Barwin, Defensive End - Barwin was released by the Eagles on Thursday. He's still playing at a relatively high level. He isn't the player he once was, but he would upgrade the Bengals' pass rush. They could offer him a low-risk, incentive based contract. Some believe Barwin wouldn't fit the Bengals' defensive scheme. I asked around and the people I've talked to believe he would be just fine.
3. Nick Mangold, Center - It's time for the Bengals to upgrade the offensive line. Mangold may have lost a step, but he's better than Russell Bodine. The Bengals could move Bodine to guard. This would give them a young, competent lineman at guard, while also upgrading the center position.
4. Andre Smith, Tackle - Smith played seven seasons in Cincinnati before signing with Minnesota last year. He played in four games with the Vikings before being placed on season-ending injured reserve. Smith is expected to sign elsewhere this offseason and the Bengals could be the perfect fit. Smith would give Cincinnati a proven right tackle. Jake Fisher could compete with Cedric Ogbuehi for the starting left tackle position. The offensive line won't be as good as it was last season (even with these suggested pickups).
5. Andrew Hawkins, Wide Receiver - Hawkins was released by the Browns last week and I didn't think he would fit with the Bengals. I've changed my mind. The Bengals' offensive line is going to be average (at best) in 2017. Andy Dalton will need to get the ball out of his hands quickly. Hawkins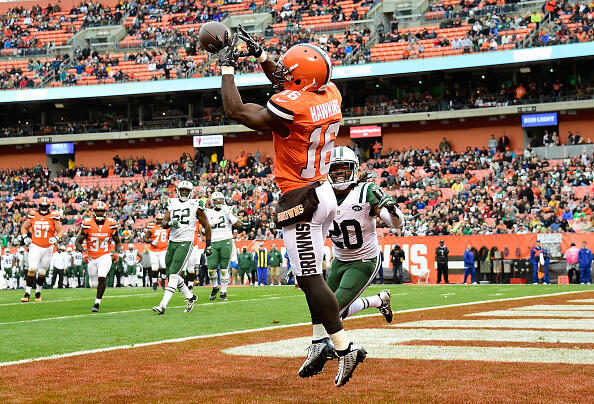 could help out by catching screens and short passes. He's still explosive and could help the Bengals' short passing offense. I wouldn't be shocked if the Bengals reached out to a familiar face who played his first three seasons in Cincinnati.