The Bengals lost Andrew Whitworth and Kevin Zeitler in free agency, but that doesn't mean they're going to reach on an offensive lineman early in the 2017 NFL Draft. Dave Lapham doesn't think they'll select a lineman in the first few rounds. It sounds like they're comfortable with Cedric Ogbuehi, Jake Fisher and Christian Westerman or T.J. Johnson starting next season. Since that's the case, I think they'll address other needs early in the draft.
Here's what I think the Bengals will do in the first three rounds:
First round, ninth pick: John Ross, Wide Receiver, Washington – Players like Corey Davis, Leonard Fournette and Solomon Thomas are already off the board by the time the Bengals pick. Instead of reaching for a pass rusher, they opt to fill a need with the best player available. Ross could slide right in and be a downfield threat they've been missing since Marvin Jones signed with Detroit. Ross is known for his speed after setting the 40-yard dash record at the NFL Combine. That's only one part of his game. The draft analysts I've talked to think Ross is a good route runner. NFL.com compares him to Will Fuller. I don't understand the comparison. Ross is more versatile and shouldn't struggle like Fuller did at times last season. Overall, Ross may not be what we were expecting, but he could be a star if he stays healthy.
You can watch Ross play here.
Second round, 41st pick: Joe Mixon, Running Back, Oklahoma – This is the second time I've had the Bengals selecting Mixon. They brought him in for a visit this past weekend. The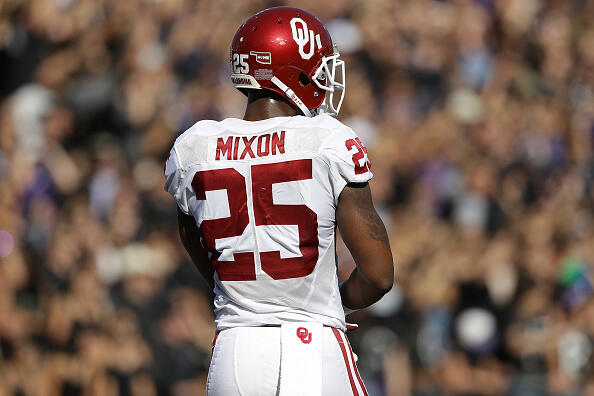 Bengals need to upgrade at running back. I don't think they'll be afraid to select Mixon. Is he talented? No question. Will he get into any off-the-field trouble in the future? If the Bengals believe he can stay on the right path, I could see a scenario where he ends up in stripes. Watch film of Mixon here.
Third round, 73rd pick: Tanoh Kpassagnon, Defensive End, Villanova – The Bengals aren't afraid to swing for the fences on a player with upside. Kpassagnon is 6'7" tall and 289 pounds. He fits what they look for in a defensive end. Heck, NFL.com compares him to Margus Hunt. Hunt hasn't worked out for the Bengals, but that doesn't mean they'll ignore Kpassagnon's potential. You can read more about him here. You can also watch him here.
The Bengals made a mistake in free agency.
Pro Football Focus' latest mock draft would be ideal for the Bengals.
You can subscribe to my daily Bengals podcast on iTunes or audioboom.
Email me: JamesRapien@espn1530.com