The NFL Draft is 28 days away and the Bengals have plenty of needs. Mock draft 4.0 is here. This is a three round mock draft. The Bengals make a trade to land a future starter.
First round, 9th pick: Mike Williams, Wide Receiver, Clemson – The Bengals are going to take the best player available at 9. Odds are that ends up being a pass rusher or a wide receiver. A lot of mock drafts have them taking former Alabama linebacker Reuben Foster. I don't think the Bengals are as high on him as most people think. It's a deep class of pass rushers. Why not take a wide receiver in this spot and get a pass rusher later? Williams is a big, physical wide receiver that will be a weapon in the red zone. He's not a burner, but Dave Lapham said they could draft multiple wide receivers in this draft. They pass on Western Michigan wide receiver Corey Davis to take Williams.
PROJECTED TRADE: The Bengals acquire pick 39 from the New York Jets in exchange for quarterback A.J. McCarron – The Jets need a competent quarterback. They get this deal done during the draft. The Bengals find themselves in prime position to upgrade their roster.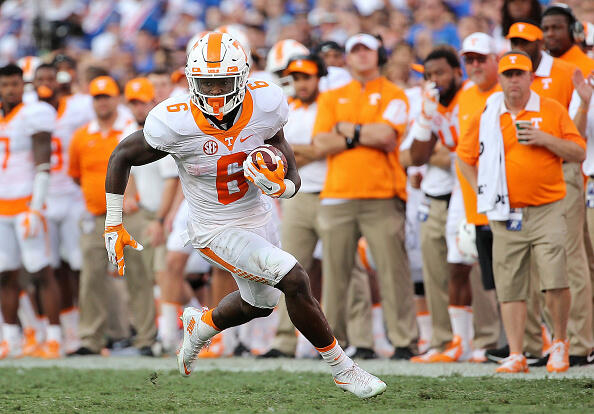 Second round, 39th pick: Alvin Kamara, Running Back, Tennessee – The Bengals trade McCarron to get their running back of the future. Kamara isn't the biggest back at 5'10" and 214 pounds, but the Bengals could fall in love with his productivity. Kamara had 23 touchdowns in college on just 284 rushing attempts. He has the ability to catch the ball out of the backfield and is solid in pass protection. Kamara could take the reigns from Jeremy Hill and become the Bengals' starting running back heading into 2017.
Second round, 41st pick: Curtis Samuel, Wide Receiver, Ohio State – It sounds like the Bengals want to add weapons early on in this draft. They know it's a deep class of pass rushers and opt to take one of the fastest players in the draft with the 41st pick. Samuel ran a 4.31 40-yard dash at the NFL combine. He's faster than wide receiver Will Fuller who was drafted by Houston last season. The Bengals were interested in Fuller. They've worked out and met with Samuel. He would add a dynamic to the offense that they haven't had in a while. The Bengals know the offensive line could be shaky in 2017, but adding playmakers like Samuel will help get the ball out of Andy Dalton's hands sooner.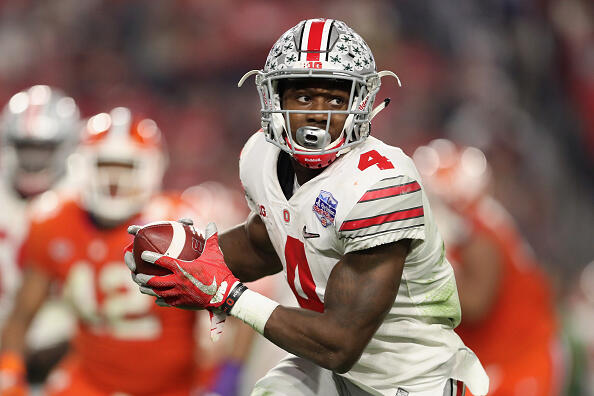 Third round, 73rd pick: Derek Rivers, Defensive End, Youngstown State – The Bengals add a pass rusher in round three. Rivers should be able to get on the field in his rookie season and split snaps with Michael Johnson. Some think Rivers could go as high as round one. The Bengals landed Andrew Billings in round four last season, despite some talk that he could be taken in the first round. They're ecstatic to get a player with Rivers' upside with their last pick on day two. The best part is they still have eight picks to work with on the final day of the draft.
I did a seven round mock draft that you can check out here.
Dave Lapham joined me to talk Bengals offseason, the draft and more.
Pro Football Focus thinks the Bengals should take a wide receiver in round one.
One beat writer thinks the Bengals should take a tight end in round one.
One Bengals fan says they will make the playoffs in 2017. Here's his plan.
The Bengals should've paid Andrew Whitworth.
You can subscribe to my daily Bengals podcast on iTunes or audioboom.
Email me: JamesRapien@espn1530.com
Photos by Getty Images