Would you be willing to part with Jeremy Hill, if it meant adding a tight end? Joel Corry is a former NFL agent, who works for CBS Sports. I've interviewed Joel multiple times and he has an interesting idea.
He thinks the Bengals should trade Hill to the Detroit Lions. In his proposed trade, the Bengals would get tight end Eric Ebron in return. Ebron has 13 receptions for 102 yards and one touchdown this season. He is in the last year of his rookie contract. The Lions picked up the fifth-year option for Ebron. If he impressed Cincinnati this season, they could keep him around for $8.25 million next season.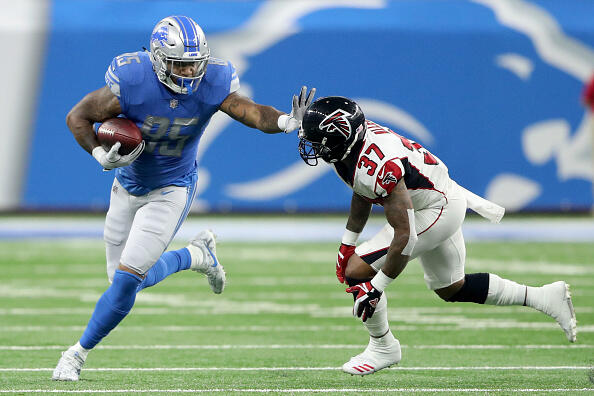 This would give the Bengals a highly talented player that has underachieved in his NFL career. Ebron was the 10th overall pick in the 2014 NFL draft. His best season came in 2016 when he hauled in 61 receptions for 711 yards and one touchdown.
Is this worth the risk Bengals fans? Would you rather keep Hill for insurance at running back?
The trade deadline is Tuesday at 4p.m. ET. Normally the Bengals don't make any deadline moves, but this is an interesting scenario from Corry.
Here are my hottest takes of the week.
Marvin Lewis thinks we're stupid.
Mike Nugent is back in the NFL.
What Andy said versus what he should've said.
Three thoughts on the Bengals' loss to the Steelers.
I rant about the Bengals' loss to the Steelers here.
Thoughts on Marvin, Mixon and Green.
WATCH: Steelers fans were fighting other Steelers fans on Sunday.
Subscribe to the Locked on Bengals Podcast here.
Subscribe to my iHeartRadio channel that includes interviews with A.J. Green, Dave Lapham & more here.
Subscribe to the Run On Your Own Gas Podcast here.
Photo By Getty Images