Tom Brady was drafted with the 199th pick in the 2000 NFL Draft. Did the Patriots know he would end up becoming one of the greatest players ever? There's no way anyone could've seen this coming. Let's look back at the six players the Bengals drafted ahead of Brady in honor of his eighth Super Bowl appearance. The Bengals drafted two wide receivers, two defensive backs, a running back and a kicker before Brady was selected.
Here's who they picked and how their career ended up:
Peter Warrick, WR, first round, fourth overall - Warrick was lightning in a bottle at Florida State. He was one of the greatest college players ever. He was drafted to give second-year quarterback Akili Smith another weapon to throw to. We all remember what happened to Smith's career. Warrick had his best season in 2003. He finished that year with 79 receptions, 819 yards and seven touchdowns. He finished his Bengals career with 264 receptions, 2,811 yards receiving and 20 touchdowns. He suffered a knee injury in 2004 and only appeared in four games. Warrick played in Super Bowl XL with the Seattle Seahawks. That was his final season in the NFL. I've always wondered how Warrick's career would've ended up if he was drafted elsewhere? What if P-Dub played in today's NFL?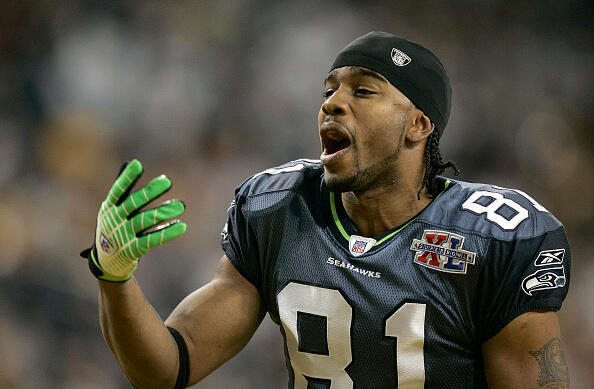 Mark Roman, DB, second round, 34th overall - Roman had 137 tackles and two interceptions in four seasons with the Bengals. He played in 50 of a possible 64 games. Roman played in Green Bay and San Francisco after his stint in Cincinnati. He retired following the 2009 season.
Ron Dugans, WR, third round, 66th overall - Dugans played in 46 of 48 games in his three seasons with Cincinnati. He had his best season in 2002, when he finished with 47 receptions for 421 yards. Following the 2002 season, he signed with the Houston Texans, but he never played in a game. Dugans and Warrick both played together at Florida State.
Curtis Keaton, RB, fourth round, 97th overall - Keaton played for the Bengals during the 2000-2001 seasons. He only had 11 rushing attempts for 72 yards. He did have an impact on special teams with 48 kickoff returns for 991 yards. His longest kickoff return went for 64 yards. He played in 19 of a possible 32 games for the Bengals. Keaton signed with New Orleans and appeared in six games with the Saints in 2002.
Robert Bean, DB, fifth round, 133rd overall - Bean appeared in 27 of a potential 32 games in two seasons with the Bengals. He had 58 tackles, 10 passes defensed, one interception and one fumble recovery during his time in Cincinnati. Bean signed with Jacksonville in 2002. He played in six games for the Jaguars.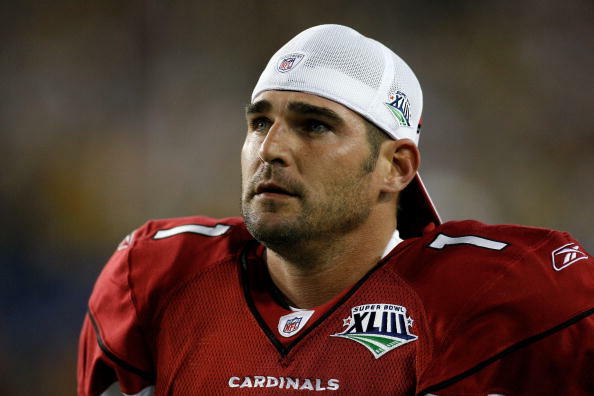 Neil Rackers, K, sixth round, 169th overall - Rackers played for the Bengals from 2000-2002. He made 66 percent of his field goals during that span. He played in the NFL for nine more seasons. Rackers made 83 percent of his kicks in seven seasons with the Arizona Cardinals. He played in Super Bowl XLIII and last played in the NFL in 2011.
The Patriots selected Brady 30 picks later. This look back wouldn't be nearly as bad if the Bengals drafted a couple of pro bowlers. No one drafted in the first six rounds played for more than five seasons in the Bengals. They did draft Brad St. Louis in the 7th round with pick number 210. He played long snapper for the Bengals through the 2009 season.
Would Brady have ever become what he is today if he was drafted by the Bengals in 2000? No one will ever know. He wouldn't have had the Bill Belichick or Robert Kraft. He wouldn't have walked into a winning environment with the greatest coach of all time. Brady is so great that I'm sure he would've made an impact, but there's no way we're talking about his eighth Super Bowl appearance if he was drafted by the Bengals in 2000.
Cincy 3:60 podcast: Super Bowl prop bets, college hoops and more.
Is this the best play-by-play call ever?
WATCH: Jeremy Hill posts highlights and says goodbye.
Mock Draft 1.0 is out. Check out who I have the Bengals drafting.
The ONE thing I want the Bengals to have this offseason.
WATCH: Every missed deep ball to A.J. Green in 2017.
Read my open letter to Marvin Lewis.
T.J. Houshmandzadeh wants to work with John Ross.
Subscribe to the Locked on Bengals Podcast here.
Subscribe to my iHeartRadio channel that includes every episode of Cincy 3:60, interviews with Bengals, my hottest takes of the week & more here.
Email Me: JamesRapien@ESPN1530.com
Photo By Getty Images