It was a bad three days for college hoops in Cincinnati. The Northern Kentucky Norse, Xavier Musketeers and Cincinnati Bearcats lost this weekend. All three teams were hoping to take a commanding lead in their respective conferences.
The NKU Norse went toe-to-toe with Wright State and fell two points short on Friday night. The Norse need the Raiders to lose one of their last three games to have a shot at winning the Horizon League regular season championship. The loss hurts, but it's not all bad. They still have the conference tournament. They would have to win that to make the NCAA tournament, regardless of what happened Friday night. Beating Wright State would've put them in the driver seat to win the Horizon League regular season championship. Conference champions are guaranteed a spot in the NIT. Regardless of what happens the rest of the year, John Brannen needs a medal for the job he's done with the Norse.
Saturday was supposed to be Xavier's day. They were at home. They had won nine-straight games. They were going to get over the hump and beat Villanova. Unfortunately, the result doesn't always fit the narrative. The Wildcats were unconscious from the field. They were in control from the opening tip. Villanova shot over 60 percent from the field. Xavier had to be perfect on offense to win and they weren't. Their defense was unable to slow down Villanova. The Muskeeters cut a 19-point first half deficit to three with 11 minutes left in the game, but the Wildcats never let them get any closer.
Trevon Bluiett and J.P. Macura combined for 40 points in what could be their last game against Villanova. Sean O'Mara and Paul Scruggs made mistakes during a bad sequence for the Musketeers that led to the game-clinching run for the Wildcats. Xavier needed a third star to play well on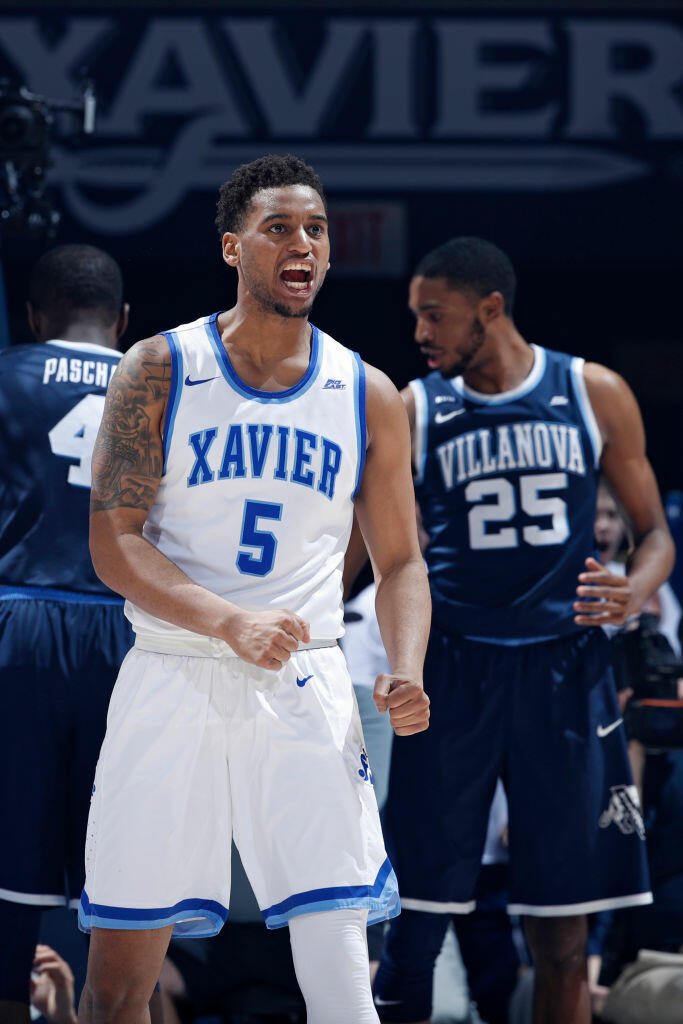 Saturday. Karem Kanter has been that guy at times this season, but he didn't have an impact against Villanova. Freshman Naji Marshall continues to shine and has a bright future. Marshall finished with 11 points and eight rebounds.
What does this loss mean moving forward? It means Xavier needs to win out and hope Villanova loses if it wants to win a Big East regular season championship. The Musketeers are a very good basketball team. They went to the elite eight last season when no one expected it. This year fans expect a deep run in March. If you thought they could make that run on Saturday morning, why let a home loss to one of the best teams in the country change your mind?
On Sunday, the Bearcats were supposed to rebound from their first loss since December. Instead, they've lost back-to-back games and some fans are wondering if Mick Cronin's team is built to make a deep run in the NCAA tournament? I don't think UC fans should panic following Sunday's 76-72 loss to Wichita State. It makes things more difficult on the Bearcats, but they still control their own destiny.
They get to play the Shockers again in two weeks. UC needs to win that game and handle business against Connecticut, Tulsa and Tulane between now and then. They had a chance to steal one on Sunday against the Shockers. Wichita State was in control for most of the game, but they never put the Bearcats away. Cane Broome helped the Bearcats get back into it with multiple big shots. It might be time for Broome to start and play 30 minutes a night. UC's offense is stagnant at times. Broome can be a difference-maker for the Bearcats against good teams. Broome finished with 16 points off the bench.
Gary Clark had 24 points and 13 rebounds – against Houston and Wichita State combined. IF Mick Cronin's squad is going to make a deep run in March, then they're going to need Clark to be great. Heck, if the Bearcats are going to win the next four games and the American Athletic Conference regular season championship, then they're going to need Clark to play better than he has over the past week. The Bearcats' defense needs to be better too – or maybe they were unlucky. Both Houston and Wichita State shot over 50 percent from the field against them. The Bearcats don't have an offense that can consistently overcome that.
Overall, this weekend sucked for college hoops in Cincinnati. It also proves how great we have it. We're talking about three teams that play within 15 minutes of each other. All three have a legitimate chance to win their respective conferences. Xavier and UC are two of the best teams in the country. They have a combined record of 47-8. Three of those eight losses came in the last four days. We we're blessed to have great college hoops in this area going into this weekend and that hasn't changed – despite the losses.
For more on the Norse, Musketeers and Bearcats, be sure to tune in to Monday's episode of Cincy 3:60. Mo Egger and I will discuss all three teams starting at Noon on ESPN 1530. Listen here.
Subscribe to the Locked on Bengals Podcast here.
Subscribe to my iHeartRadio channel that includes every episode of Cincy 3:60, interviews with Bengals, my hottest takes of the week & more here.
Email Me: JamesRapien@ESPN1530.com
Photo By Getty Images