Xavier basketball announces non-conference schedule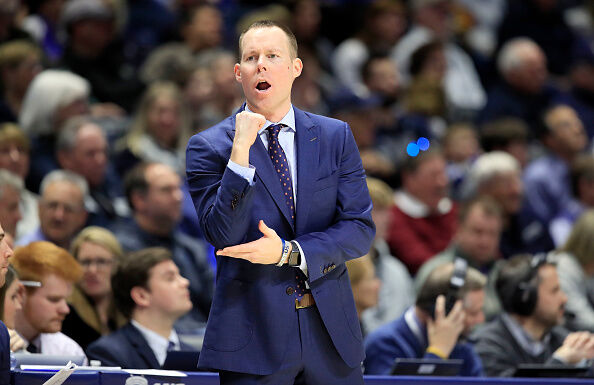 From Xavier......
CINCINNATI --- Xavier University announced its 2019-20 men's basketball regular season non-conference schedule today, which includes eight home games at Cintas Center, two games at the Charleston Classic in November, and December dates at TCU and at Wake Forest.
Xavier begins the 2019-20 regular season with Opening Night on Tuesday, Nov. 5 vs. Jacksonville, which starts a season-opening four-game homestand at Cintas Center that also includes games vs. Missouri, Siena and Missouri State. Lipscomb, the 2019 NIT Runnerup, visits XU on Nov. 30. The annual Skyline Chili Crosstown Shootout vs. Cincinnati is set for Saturday, Dec. 7. XU also hosts Green Bay and Western Carolina, whose head coach is Mark Prosser, son of the late Xavier and Wake Forest head coach Skip Prosser.
The Musketeers will play in another strong neutral site holiday event this November at the Charleston Classic, taking on a field led by 2019 NCAA Second Round participants Florida and Buffalo as well as Miami, UConn, Saint Joseph's, Towson and Missouri State. The 2019-20 road slate includes a Dec. 22 trip to TCU, a 2019 NIT Final Four team, as part of the first edition of the BIG EAST vs. Big 12 challenge series. Xavier travels to Wake Forest on Dec. 14 for the Skip Prosser Classic.
Xavier will resume participating in the Gavitt Games during the 2020-21 season.
The BIG EAST Conference schedule will be released at a later date.Xavier will play home and away against all nine BIG EAST opponents.All 10 BIG EAST Conference schools made postseason play in 2019, including four NCAA Tournament berths.
2019-20 Xavier Non-Conference Schedule
Tuesday, Nov. 5 vs. Jacksonville
Friday, Nov. 8 vs. Siena
Tuesday, Nov. 12 vs. Missouri
Friday, Nov. 15 vs. Missouri State
*Thursday, Nov. 21 at Charleston Classic
*Friday, Nov. 22 at Charleston Classic
*Sunday, Nov. 24 at Charleston Classic
Saturday, Nov. 30 vs. Lipscomb
Wednesday, Dec. 4 vs. Green Bay
Saturday, Dec. 7 vs. Cincinnati
Saturday, Dec. 14 at Wake Forest
Wednesday, Dec. 18 vs. Western Carolina
Sunday, Dec. 22 at TCU
*2019 Charleston Classic: Xavier, Florida, Buffalo, Miami, UConn, Saint Joseph's, Towson and Missouri State.

Lance McAlister
Lance McAlister covers everything in Cincinnati sports! Host of sports talk on Cincinnati News Radio 700WLW and ESPN 1530!
Read more