Bengals: The Jungle Pass returns in 2019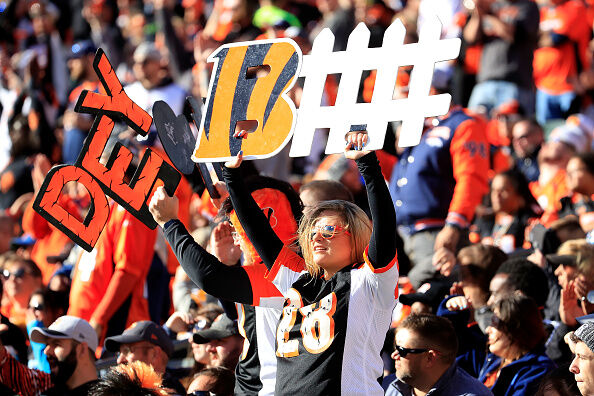 From the Bengals.....
           Jungle Pass is back for the 2019 season. The $200 mobile-only Jungle Pass includes tickets to 10 Bengals games, eight in the regular season and two in the preseason.
           Jungle Pass will go on sale this Thursday at 10 a.m. Fans can purchase up to two tickets together. The mobile-only tickets, which are non-transferable and must be used by the purchaser, will be delivered through the Bengals app a few hours before kickoff of each home game.
There are a limited number of seats available, all provided on a first-come, first-served basis. The seats will be located in the canopy level at Paul Brown Stadium and will be the same seats for every game.
Fans can purchase Jungle Pass by calling the Bengals Ticket Hotline at (513) 621-8383, online at Bengals.com or by visiting the Paul Brown Stadium ticket office. The Bengals Ticket Hotline and ticket office hours are from 9:00 a.m.-5:00 p.m. Monday through Friday. Tickets may be purchased 24/7 through Bengals.com. Fans can call the Bengals Ticket Hotline or chat with a ticket representative online if they have any questions.

Lance McAlister
Lance McAlister covers everything in Cincinnati sports! Host of sports talk on Cincinnati News Radio 700WLW and ESPN 1530!
Read more