Semi-Regular Reds Recap: Say It With Me: The Price Was Right.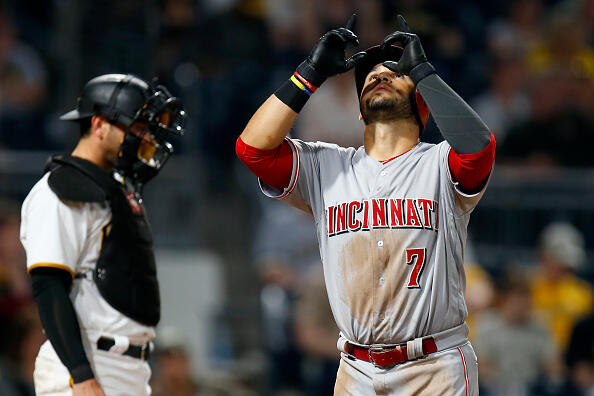 What Happened In Five Sentences Or Less
The Reds scored a bunch of runs early, sidestepped some early Pittsburgh scoring threats, then turned things over to the bullpen for, oh, the final 21 outs. Reds 7 Pirates 1
Credits
Bryan Price. Basically took a look at the way Brandon Finnegan was pitching, and said "eff it," giving his starter the hook with the bases loaded and no outs in the third inning, and handing things over to Michael Lorenzen. He also turned the running game loose (not hard to do when you have Hamilton and Peraza) against a pitcher who has no idea how to hold runners, and didn't over-manage the game once it was turned over to the relievers.
Michael Lorenzen. He entered the game with the Reds leading five-zip and the bases full of Buccos. He proceeded to give up just a sacrifice fly before getting out of the inning, and starting a string of very good, very filthy Reds relief pitching.
Cody Reed. Aside from a spring training game I vaguely remember watching him pitch in last year, this was the best I've seen him throw....
Reed, like Lorenzen, pitched three innings. No one reached base. He fanned four. This is the Cody Reed I'd heard so much about.
Wandy Peralta. Can't retire the final 21 hitters if the guy facing the last three doesn't give up a baserunner.
Billy Hamilton. He started things with a line drive hit up in the middle in the first, then proceeded to get two more hits, steal a couple of bags, score twice, and make a damn fine play on a ball to deep center field.
Eugenio Suarez. He walked three times, driving in a one with a free pass in the first, then went deep to left field later on in the fifth.
Scooter Gennett. All he does it hit home runs. And drive in runs with force outs.
Blames
Brandon Finnegan. Brandon didn't handle prosperity well, allowing the first two runners to reach base in the first, then loaded the bases with no one out in the second. After escaping any damage, he tempted fate by loading the bases again in the third before being yanked in favor of Michael Lorenzen.
Moment That Mattered.
OK, so Josh Bell, Adam Frazier, and Wade LeBlanc aren't exactly the most fearsome trio of hitters you'll see, but those three guys greeted Lorenzen with the bases loaded and no outs in the third. Bell hit a sac fly, Frazier tapped into a force out, and finally, Lorenzen fanned LeBlanc to end the inning, the threat, and the portion of the game that featured Pirate baserunners.
Numbers That Counted
21. Cincinnati Reds relievers retired the final 21 hitters that came to the plate. Read that sentence again.
5. Stolen bases by the Reds. Or, 26.3% of the stolen base total of the 2016 Baltimore Orioles.
Other Highlights
Jim Day's Billy Hamilton impression. If you saw it, you know.
Hot Take
I love how Bryan Price is managing the bullpen, and I especially love how he handled things in the third inning. Up 5-0, it'd been easy to let Finnegan finish the third, especially with the bottom of the order coming up. Instead, Price showed both flexibility and urgency - two traits missing from many managers - and it helped win the game. Price isn't managing to stats - pitcher wins, saves, etc. - which is essential to modern managing. He doesn't have Lorenzen and his bullpen brethren pegged for any specific roles, and he's not dicking around with starters who aren't getting it done. This game against the Pirates might have revealed Bryan's finest one-game managerial performance, but it was emblematic of how he's run the team so far this season.
Video/Photographic Evidence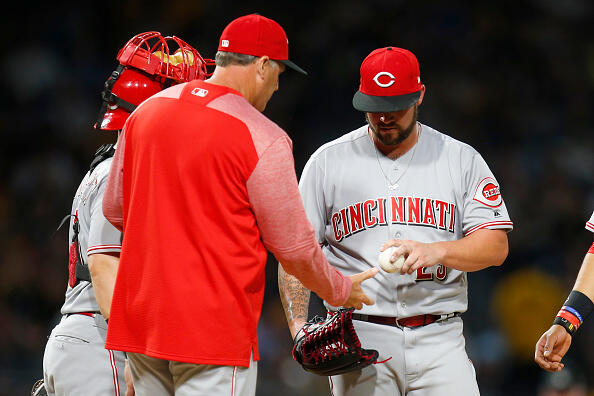 (Photos: Getty Images)

Mo Egger
Mo Egger delivers his unique take on sports on Cincinnati's ESPN 1530!
Read more