Semi-Regular Reds Recap: 953 Days Later, Devin Goes Deep.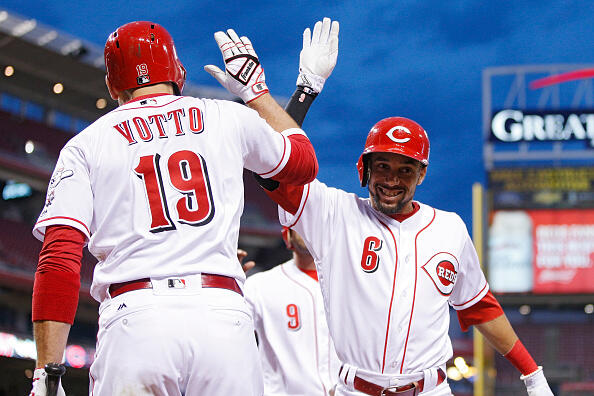 WHAT HAPPENED IN FIVE SENTENCES OR LESS
The Reds hit three home runs. Rookie Davis pitched like a veteran. Reds 7 Pirates 2
CREDITS
Rookie Davis. He made his first solid big league start, throwing five shutout innings, while escaping early trouble, and getting some help from his defense. He also laid down a nice sacrifice bunt, which the small crowd applauded loudly because baseball fans love self-congratulatory applause after bunts.
Eugenio Suarez. His three-run bomb in the first gave the Reds a three-run lead to work with in the first.
Billy Hamilton. His three-run shot in the fourth was his first homer since June of last year, and broke the game open.
Devin Mesoraco. He seemed to work well with Davis, and he hit his first home run in a big league game since September of 2014.
Jose Peraza. He had three hits and scored a run. Quietly, he's put together a seven-game hitting streak, only 49 away from the longest ever.
BLAMES
Cody Reed. He gave up a two-run shot to Andrew McCutchen, and walked four in his two innings.
MOMENT THAT MATTERED
It's hard to say that the game hung in the balance in the first inning, but with two out and two on in the first, it felt like the Reds had to give Rookie Davis some cushion to work with. Suarez provided that cushion with his sixth homer. Eugenio Suarez is having a nice season.
NUMBERS THAT COUNT
319. Number of at-bats since Billy Hamilton's last home run before Wednesday.
953. Number of days since Devin Mesoraco's last home run before Wednesday.
OTHER HIGHLIGHTS
George Grande referred to Joey Votto as "The V-Man" during the broadcast.
HOT TAKE
It is hard not to root for Devin Mesoraco, and talking to him a few times while he was missing time, you could tell how frustrating it was for him to not be able to help. You could tell how happy his teammates were for him after he went deep for the first time since 2014. I was happy for him too.
PHOTOGRAPHIC EVIDENCE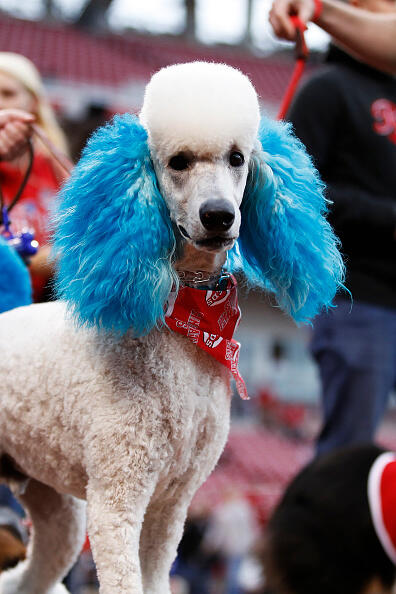 (Photos: Getty Images)

Mo Egger
Mo Egger delivers his unique take on sports on Cincinnati's ESPN 1530!
Read more