Semi-Regular Reds Recap: The Reds Woooooooooon In San Francisco.
WHAT HAPPENED IN FIVE SENTENCES OR LESS
The Reds battled back from a pair of one-run deficits, took the lead late, then held on for a gratifying win to open the road trip, continuing their mastery of San Francisco this season. Reds 3 Giants 2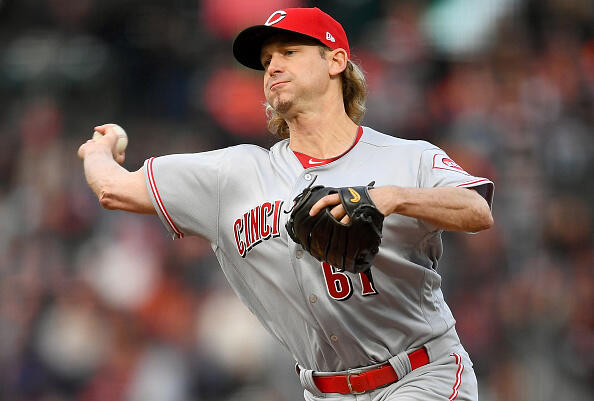 CREDITS
Bronson Arroyo. The Reds have won each of his last five starts, and despite giving up a couple of long home runs early, his 40 year-old arm gave his team six solid innings. It's mid-May and Bronson is not only still in the rotation, but he's becoming increasingly reliable.
Zack Cozart. Zack is like late-September weather. You keep waiting for things to cool and yet he continues to stay hot. He had two hits, including the go-ahead double in the eighth.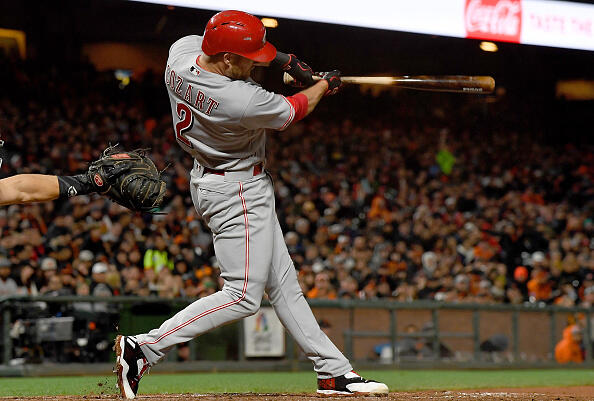 Billy Hamilton. Billy is 12 for his last 27. That's good, by the way. Against the Giants, he's 9 for 17. Also good. In this one, he had two hits and scored twice.
Joey Votto. He drove in a run with a groundout, then another with a soft opposite liner to left. He's currently second in all of baseball with 33 RBIs. Also, this...
Wandy Peralta. The bullpen as a whole was solid - three scoreless innings - but Wandy's work is what stood out. He entered in the seventh with two on, two out, and Brandon Belt coming up. Wandy retired him, then sidestepped trouble in the eighth after Scooter Gennett gave Brandon Crawford a gift double. Wandy was been WANDerful.
Scooter Gennett. Yes, he flubbed that popup in the bottom of the eighth, but in the top of the frame, he rewarded his manager's decision to bring him in via a double switch with a leadoff triple that ultimately led to the go-ahead run.
BLAMES
No one.
MOMENT THAT MATTERED
With two on and two out in the ninth, Raisel Iglesias - not armed with sharpest stuff - retired Brandon Belt to end the game. It's worth mentioning that the second out of the frame was recorded by Scott Schebler on a nice running catch.
NUMBERS THAT COUNT
4. Reds games against the Giants.
4. Reds wins against the Giants.
4. Games the Reds are over .500.
OTHER HIGHLIGHTS
Bowling shirts, and the ensuing "do these guys have great chemistry because they're winning, or are they winning because they have great chemistry" discussion that's always fun to have when a team is performing well.
HOT TAKE
This is fun. I'm having fun. Are you having fun?
PHOTOGRAPHIC EVIDENCE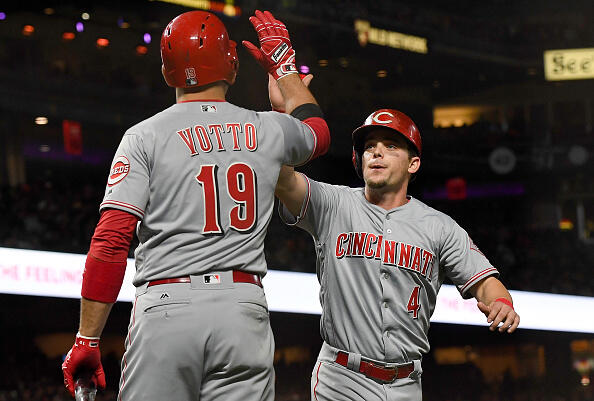 (Photos: Getty Images)

Mo Egger
Mo Egger delivers his unique take on sports on Cincinnati's ESPN 1530!
Read more