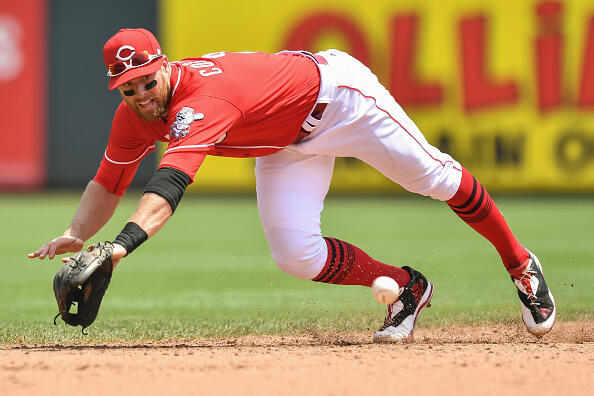 (Photo: Getty Images)
Reds shortstop Zack Cozart will be signing autographs and meeting fans this Saturday at the aKroger at Oakley Station. (4613 Marburg Ave)
Zack is joining Kroger, Coca-Cola, and the United Service Organization for "Message in a Bottle" which benefits military personnel.
In addition to meeting Zack, you're invited to write to messages to troops that will be placed in Coca-Cola bottles and distributed via the USO to active-duty military members around the world.
There will also be a raffle to win signed Cozart memorabilia and Coca-Cola giveaways.
The event runs from 11:30 until 1:30. Zack will be there signing autographs from noon until 1:00. I've not heard if the donkey will be there.
For more info on the event, go here.

Mo Egger
Mo Egger delivers his unique take on sports on Cincinnati's ESPN 1530!
Read more