Another Early UC Exit, And Another Night Staring At A Blank Laptop Screen.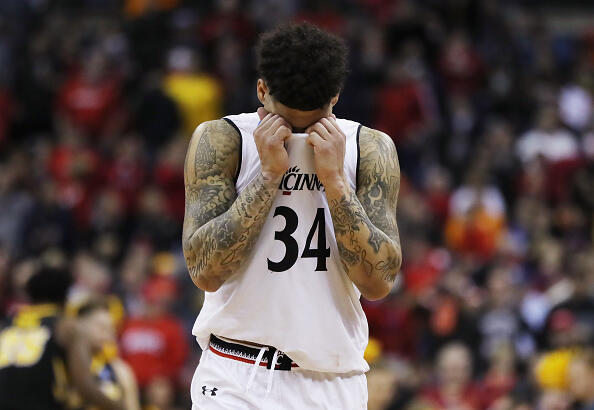 This was originally published in The Athletic.
Last​ March,​ I sat in the​ middle of the night​ staring at my laptop​ monitor​ for hours​ without​ touching​​ a key after a long, silent ride home from Nashville. It took me hours to process both what I'd witnessed as well as how I felt about it, and it took just as long for me to figure out how to most effectively articulate exactly what my emotions were.
Ultimately,that reflected my attempt as a passionate Cincinnati Bearcats basketball fan to express the frustration, disappointment and at least in sports terms, the heartache I was feeling after UC's monumental meltdown against Nevada in last year's NCAA Tournament. What I published might not have been well-written or thoroughly analytical, and I'm sure there were eye rolls from readers who expected something authored with more venom, but at the very least, if you read it, you knew exactly what I was feeling.
I'm not sure I'll have the same luck this time around.
This year's ride home from Columbus was not as long, nor were the feelings I tried to sort through during it entirely the same. Last March's second round collapse felt like – actually,still feels like – a missed chance at something special, once-in-a-lifetime, perhaps. Friday's first-round loss might have felt familiar given UC's hefty early lead on Iowa, but the defeat itself feels a lot more like a blown opportunity for the Bearcats to punctuate a feel-good season with a tournament win while maybe – even if just a little – exorcizing some old March demons.
The long, empty stare at a blank screen on a laptop, though? That was the same, only this time it lasted well until the next day.
To read the entire piece, go to The Athletic.
(Photo: Getty Images)

Mo Egger
Mo Egger delivers his unique take on sports on Cincinnati's ESPN 1530!
Read more