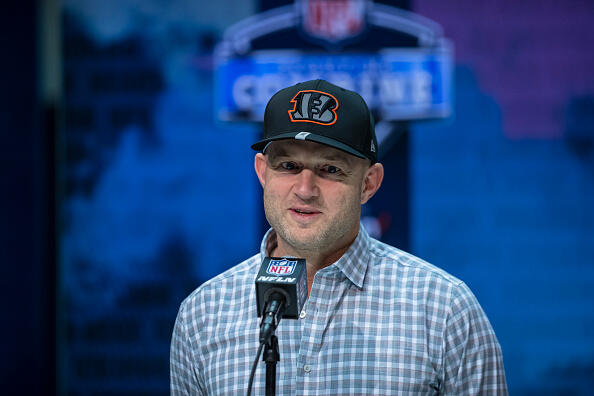 This piece was originally published in The Athletic....
I had this column half-written in my head by the middle of Tuesday afternoon. It was complete with a nod to the country's current climate by mentioning how the Bengals, during this unprecedented era of chaos and breakneck-pace change, provided at least a measure of comfortable familiarity by never changing.
I was going to make an obligatory joke about the team maintaining a safe social distance from the best free agents, and then going for the current events reference hat trick with a bad line about how a quarantine for Bengals management was sort of useless since they, you know, never really venture out of their own cocoon of familiarity anyway.
Really, can you blame me? Could you blame any Bengals fan who'd watched a wave of news involving players changing teams – including some guys who seemed like they could be decent fits at linebacker – and were left feeling the familiar sense of exasperation that comes every March when Duke Tobin and company spend the first few days of free agency doing nothing?
Those national talking heads who'd theorized Joe Burrow didn't want to come to Cincinnati had to start feeling some sense of vindication for openly wondering about the Bengals' real interest in winning as the NFL's two-day legal tampering window crawled toward a close without any moves from the team with the league's worst record in 2019.
Then I saw this tweet from Aaron Wilson of the Houston Chronicle.