Bettor Lost $569,000 After The 49ers Upset The Seahawks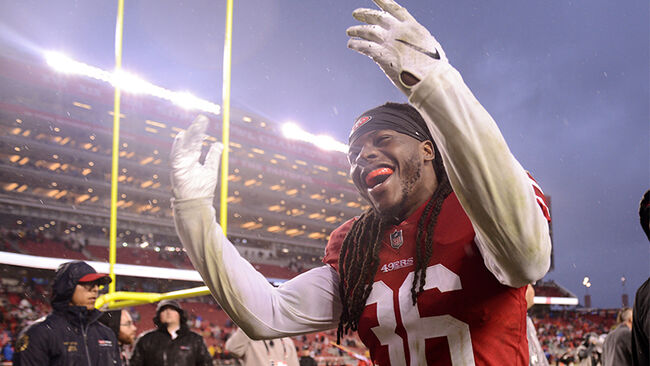 One unlucky bettor was out over half a million dollars after the San Francisco 49ers shocked the world and defeated the Seattle Seahawks 26-23 in overtime. Nobody expected the 49ers to win, especially since the Seahawks have defeated them the last ten times the two teams have faced off.
On top of that, the Seahawks are fighting for their playoff lives, while the 49ers best hope for the season is playing spoiler to their division rivals and getting a high draft pick.
According to ESPN, the gambler made two money-line bets at the MGM sports book in Las Vegas, picking the Seahawks to win at -230 odds.
A bettor at MGM placed two money-line bets totaling $569,000 on the Seattle Seahawks to beat the San Francisco 49ers. According to MGM sportsbook supervisor Scott Shelton, the first bet was for $235,000 at -230 odds. The book bumped up the price to -250 and then took another $334,000 on the Seahawks from the bettor.
While the unlucky bettor was out $569,000, anybody who was crazy enough to bet on the 49ers is enjoying some extra Christmas money this week.
Meanwhile, in Pennsylvania, the newly opened sports books were not happy after the Philadelphia Eagles upset the 11-3 Los Angeles Rams. 91% of the bets were on the defending Super Bowl champions to pull off the upset, resulting in some big paydays for fans of the local team.
Photo: Getty Images