Xavier Basketball Needs To Make A Change.
I admit, that as a uniform and apparel nerd, I'm a sucker for throwbacks, and go a little overboard whenever a team breaks them out in claiming that the old threads should again be the new ones. To celebrate anniversaries of their last two titles, the Reds have broken out vintage 1990 and 1976 unis over the past two seasons. I loved them so much that I spent more segments on my radio show than I should have demanding that they make a permanent return.
I specifically made a point two years ago to watch Sunday Seattle Mariners home games two seasons ago because they broke out an old-school cream-colored uni that they meshed with current graphics.
When the Philadelphia Eagles broke out their old kelly green jerseys from the 80s and early 90s a few years ago, I almost wet myself with glee.
And this Saturday, when the UC Bearcats play in uniforms that help commemorate the 25th anniversary of the 1992 Final Four, I will slobber all over myself. And probably cry.
You could argue that over the past decade, the throwback craze has gone overboard, and I'm willing to acknowledge that I go overboard with my throwback craze.
That said....
Look at these....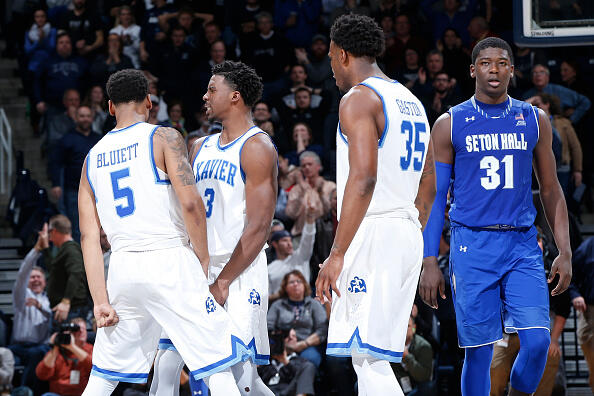 For last night's thrilling win over Seton Hall, the Xavier Musketeers donned throwbacks designed after the 1987 uniforms that XU wore on their way to a season that was capped with the program's first-ever NCAA Tournament win. It's not the first time Xavier has gone vintage - the "running man" logo made an appearance for a 2013 game against VCU - but if whomever is in charge of determining what the Musketeers wear is thinking right, it won't be the last.
Again, look at these.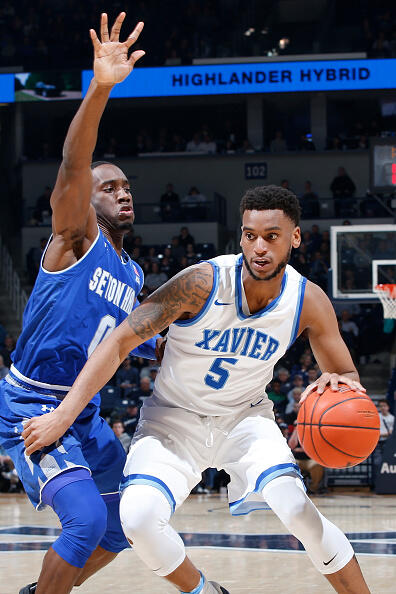 Forget even that they're throwback uniforms. Let's pretend that before last night, we'd never seen this look before. Imagine if Xavier broke them out as part of a new, permanent look, or to-use 21st Century corporate speak, imagine ix XU re-branded....
They'd have the best-looking home uniforms in college basketball.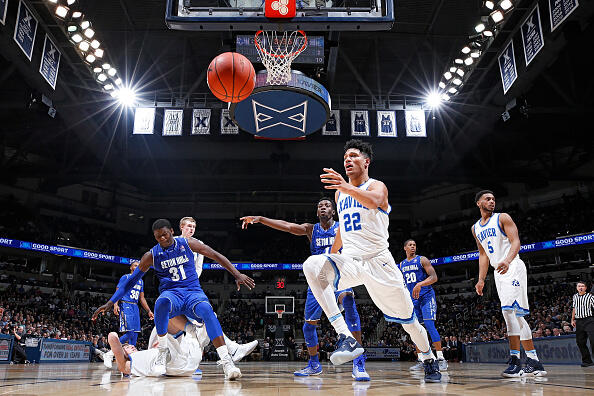 From a sartorial standpoint, college basketball is weird. I mean, for all the D-1 schools that have tradition, fantastic color schemes, and the money to invest in looking good, there are very few stunningly good-looking, glorious uniforms.
The list of college basketball programs who are currently outfitting their players in truly great uniforms is a short one.
Indiana.
UCLA. Maybe.
Richmond when they're on the road.
Marquette when they break out the powder blues.
That's it. It's not to say that everyone else is wearing ugly uniforms. I've always liked Kansas and Villanova's duds. UC's have improved greatly with Under Armour as its apparel vendor. I'm a bigger fan of UK's checkerboard get-ups than most. Xavier's regular uniforms are actually really nice.
But no one is wearing anything close to as good as these...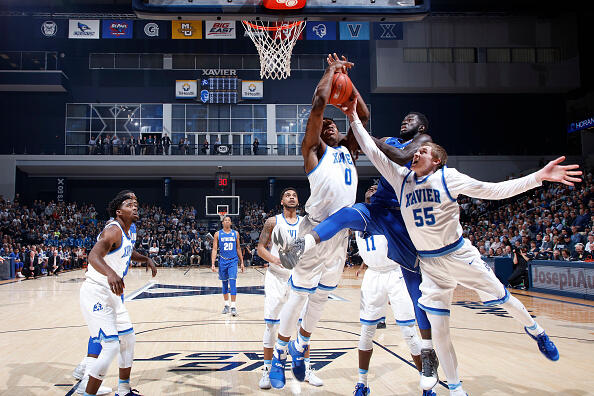 If Xavier started wearing these permanently, they'd be the best-looking team in the country. They'd get kids to play for Chris Mack just because of how they'll look on the court (Not that Chris needs much help. He's a fine recruiter). They'd have fans that didn't previously exist. The jerseys would achieve the rare accomplishment of being the go-to for hipster and rappers alike. And basketball shorts geeks like me would wear them when they went to nice places, and get away with it.
Seriously, they are awesome. The pictures I'm using (which are the only ones I'm allowed to use), don't do the uniforms justice.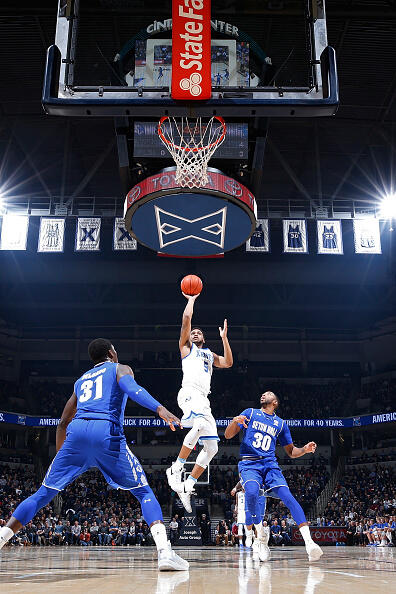 I don't know what has to happen for this to become reality. There's bigger-picture, on-court issues for Xavier's players and coaches to focus their energy on right now, and again, I know how much of a sucker I am for the looks that were around when I was a kid.
But I'm also a sucker for aesthetics. And nothing in college basketball would be more aesthetically pleasing than for the Musketeers to take the floor every night in the same uniforms they won in last night.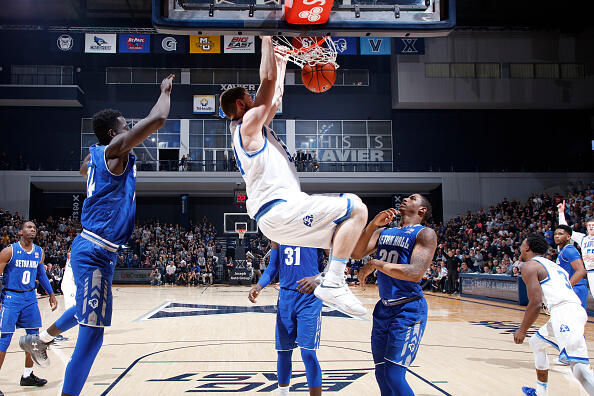 (Photos: Getty Images)

Mo Egger
Mo Egger delivers his unique take on sports on Cincinnati's ESPN 1530!
Read more