Three Things: Xavier, Lonzo Ball, And Opening Day Starter Scott Feldman.
Every day there are three things, none worth devoting an individual post to, but each worth at least mentioning.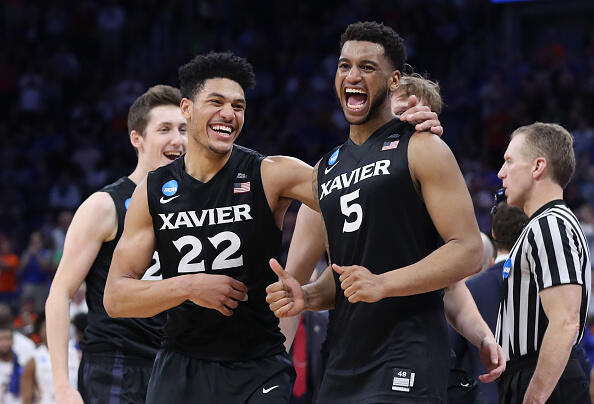 1) From the unfamiliarity of the bubble to the familiarity of the Sweet 16. The Xavier Musketeers are in the Sweet 16 for the sixth time since 2008. Of all of XU's runs to the NCAA Tournament's second weekend, this one might be the least-likely, given the tenuous place the Musketeers' March hopes were three weeks ago.
What Chris Mack's team has done has been impressive. They played a bad DePaul team twice while carrying the weight of absolutely needing to win, which is not easy to do. They handled a very good Butler team that's still playing to ensure their place in the tournament. And with the exception of a few poor minutes late in the first half against Maryland, they've been great in the NCAA Tournament.
Did Xavier get a favorable draw? Sure. Maryland was running out of gas, and Florida State might have been over-seeded, but it's one thing to get opponents you match up against, it's another to exploit the weaknesses of those opponents. The Musketeers, with Sean O'Mara and Kaiser Gates giving them huge contributions, have played well enough so far to beat most teams in this tournament - and mind you, they're still without their best player. This run might have been unlikely, but it's been well-earned, and so far Xavier may be authoring the NCAA Tournament's nicest feel-good story.
2) Lonzo Ball. I wrote about last night's UC loss to UCLA early this morning. As a Bearcat fan, I'm disappointed, but not disheartened, and had Lonzo Ball not done what he did last night against my team, I'd probably have a blog posted slobbering over the way he plays.
As a college basketball fan, I love Lonzo Ball.
He looks nearly effortless, sees angles that most college guards don't see, is efficient in his movement, and his three-point daggers against UC helped change the game. He was terrific.
Please, I beg you. Don't allow your opinion of Lonzo's dad to shape your opinions of how the son plays. And say what you want about LaVar, but his oldest soon seems to be well put-together, humble, and well-prepared to handle the pressures and limelight that come with playing for one of the most storied programs in college basketball.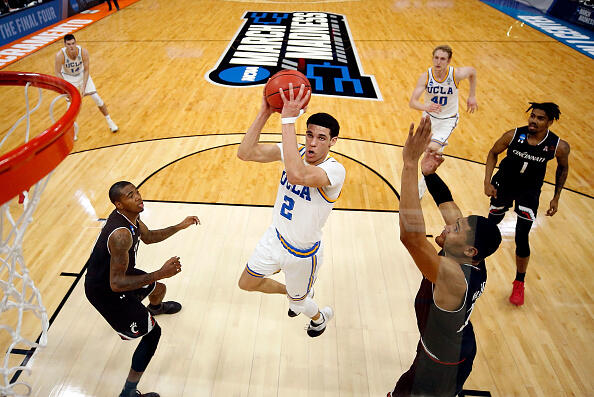 3) Scott Feldman. He's the Opening Day starter. One day, the Reds will be good again. When that happens, we'll all look back and remember what it was like when Scott Feldman was getting the ball in game one.
At least that's what I hope.
Also, this is Scott Feldman. Radio Show: I've been told by my friends that the UC calls today will be rough. I don't believe my friends. Let's see, and hear, today starting at 3:05 on ESPN1530.
Follow me on Twitter @MoEgger1530.
(Photos: Getty Images)

Mo Egger
Mo Egger delivers his unique take on sports on Cincinnati's ESPN 1530!
Read more