Semi-Regular Reds Recap: Pitching In The Big Leagues Seems Pretty Easy.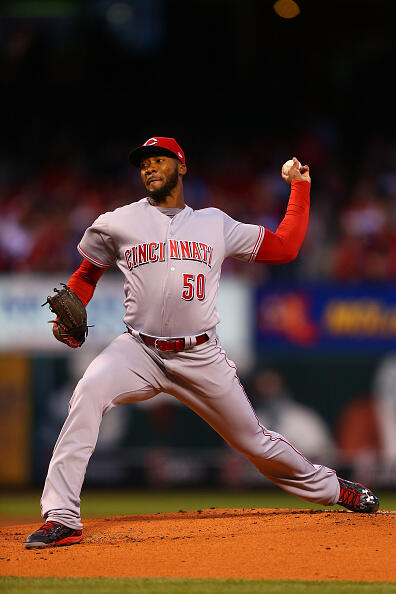 What Happened In Five Sentences Or Less
In his big league debut, Amir Garrett threw six shutout innings. The bullpen continued to do what the bullpen has done so far. Joey Votto drove in a run. Scott Schebler went deep. The Reds have won three straight. Reds 2 Cardinals 0
Credits
Amir Garrett. Dude doesn't mess around. He didn't just take the mound in a Major League game for the first time and hold the opposition scoreless in six innings, he took the mound in a Major League game for the time first and acted like he owned the place. He threw first-pitch strikes to 15 of the 21 hitters he faced, which I think is good. He gave up just two hits and two walks while surrendering zero runs, which I know is good.
Raisel Iglesias. He pitched two innings, throwing absolute filth, fanning three, picking up his second save.
Joey Votto. His double in the sixth gave the Reds a lead, and set his rookie teammate up for a chance to earn a victory in his debut. No idea what he was doing when he tried to take third later in the inning, but his hit was huge.
Scott Schebler. Schebs (is that a thing?) went deep in the ninth, providing some insurance, and sending some of the BEST FANS IN BASEBALL to the exits.
Billy Hamilton. He had two hits, stole a bag, and scored a run.
Blames
Zack Cozart. Kinda got caught in no-man's land on an odd-looking squeeze attempt that the bench probably should've not called, and was picked off.
Moment That Mattered.
After the Reds scored a run for him, Garrett took the mound for the sixth and finished with bang, retiring Fowler, Diaz, and Carpenter on just seven pitches.
Numbers That Count.
15.1. Innings pitched by Reds relievers in 2017.
1. Run given up by Reds relievers in 2017.
Other Highlights.
Jim Kelch made a mistake.
Hot Take
Amir Garrett was the headliner, but it was hard to not watch Raisel Iglesias pitch the eighth and ninth and not salivate at the possibilities of he and Michael Lorenzen (who pitched a good-looking 1-2-3 seventh) consistently holding down leads if the Reds can, you know, consistently give them leads. Iglesias is special, man.
Video/Photographic Evidence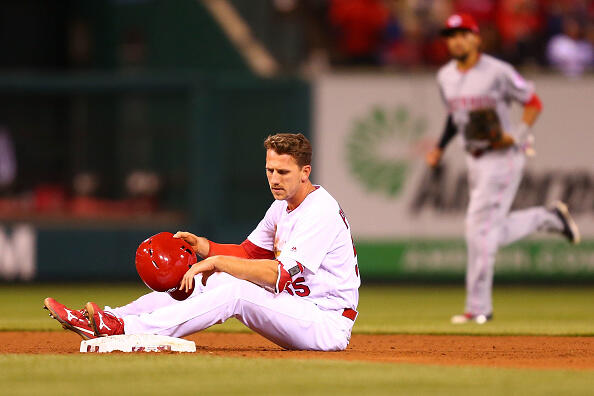 (Photos: Getty Images)

Mo Egger
Mo Egger delivers his unique take on sports on Cincinnati's ESPN 1530!
Read more