Semi-Regular Reds Recap: You Saw This Coming Right?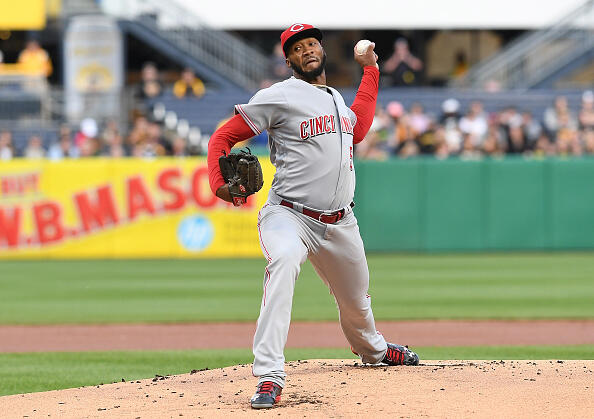 WHAT HAPPENED IN FIVE SENTENCES OR LESS
The Reds scored four in the fifth, piled on some more runs later, and got some bang-up starting pitching as their domination of the Pirates continued. Reds 9 Pirates 2
CREDITS
Amir Garrett. In just his second big league start, the rookie lefty was again superb. He went six and two-thirds and gave up only two runs. It's one thing to look at his numbers and (accurately) conclude that he was good. It's another thing to watch him pitch. The guy looks like he owns the mound. He goes after hitters. He (kinda) intimidates. He excites me. In a way that a grown professional baseball player can excite me.
Tucker Barnhart. He started the onslaught with a run-scoring double in the fifth, one of Tucker's three hits on the night. And if you assume that a catcher dealing with young pitchers is responsible for their success (and I do), then Tucker's work behind the dish was - and has been - first-rate.
Jose Peraza. On the blog recapping Tuesday's game, I mentioned that it might make sense for Eugenio Suarez to hit second. Jose must have read that, and his three-hit, two-RBI performance that also included a run and a stolen base must've been his response to me.
Eugenio Suarez. Eugenio saw Jose's three-hit night/bid to stay in the two-hole and raised it with a three-hit night that included a bases-clearing double that busted the game open in the seventh. He also started this nifty 5-4-3 DP to end the second.
Robert Stephenson. He was a mess on Saturday in St. Louis. He was pretty solid on Wednesday in Pittsburgh.
MOMENT THAT MATTERED
On a night the Reds needed some length from their starter, Garrett gave it to them, lasting until their were two outs in the bottom of the sixth, armed with a comfortable lead in the middle innings. After six shutout innings, he started to crack a little in the seventh, surrendering a two-run homer to Andrew McCutchen, then hitting Josh Harrison before exiting. It'd be a stretch to say that the game was in doubt, but it felt like if the Pirates were ever going to make the game interesting, they needed something big to happen against Blake Wood.
It didn't. Wood fanned Adam Frazier. And I diverted more of my attention to hockey and hoops.
NUMBERS THAT COUNTED
6. Games on this road trip.
5. Wins on this road trip.
2012. The last time the Reds won five games on a six-game road trip.
OTHER HIGHLIGHTS
On a Fox Sports segment discussing Primanti Bros. sandwiches....
HOT TAKE
The Reds have a bright future. The present ain't bad either.
PHOTO/VIDEO EVIDENCE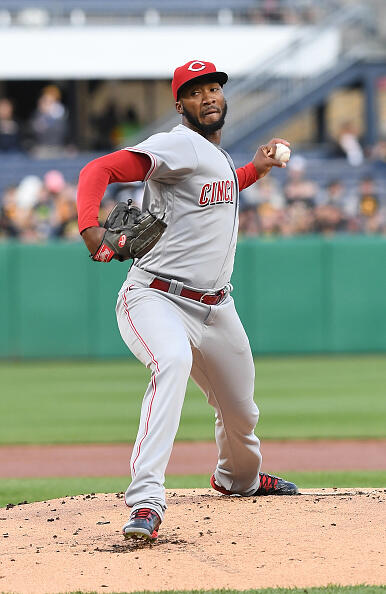 (Photo: Getty Images)

Mo Egger
Mo Egger delivers his unique take on sports on Cincinnati's ESPN 1530!
Read more