Semi-Regular Reds Recap: The Feel-Good Story Has A Short Shelf-Life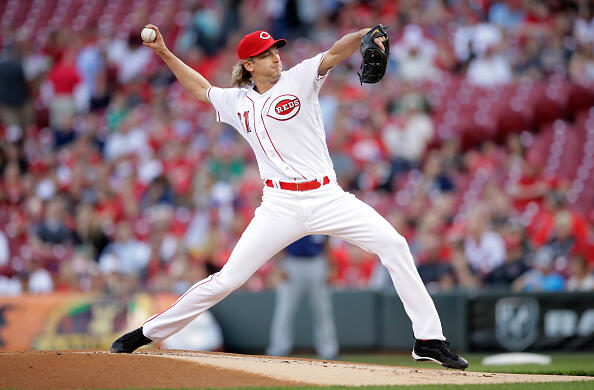 WHAT HAPPENED IN FIVE SENTENCES OR LESS
Bronson Arroyo pitched like a man who showed up for fantasy camp and stayed. Brewers 5 Reds 1
CREDITS
Zack Cozart. He went 3 for 3, with three singles, no runs scored, and zero RBIs. But 3 for 3 is 3 for 3 in the box score, no?
The bullpen. Drew Storen and Barrett Astin, whose name suggests country singer from Arkansas, allowed some baserunners, but surrendered zero runs. The Reds have a good bullpen.
Billy Hamilton. He had a hit, a run scored, and he made a beautiful catch in center.
BLAMES
Bronson Arroyo. He went six innings and gave up five runs. He also got outs on balls that were tattooed, and he looked as easy-to-hit as any big league starter I've watched in the last year.
MOMENT THAT MATTERED
With the Reds down 4-1 in the third, Joey Votto came to the plate with Jose Peraza on first. Two pitches later, Peraza stole third. Jimmy Nelson fell behind 3-0, but with the green light, Votto swung on a 3-0 pitch to end the inning. I sent a tweet.
NUMBERS THAT COUNTED
2. That's how many men reached base for the Reds in the final five innings.
OTHER HIGHLIGHTS
It was indeed a beautiful night to be a lovely Great American Ballpark.
HOT TAKE
I love Bronson Arroyo. I'm on record for how much I'm rooting for Bronson Arroyo. But I'm not sure how much more the Reds can let him go out there and get his head kicked in. His comeback to a big league mound is a successful feel-good story, but one that has a short shelf-life and, if he can't find a way to help his team win soon, it will very quickly reach its expiration point. Nothing about the way he's thrown so far would suggest that he's on his way to earning a permanent spot in this rotation, and I wonder how long this comeback is going to last.
PHOTOGRAPHIC EVIDENCE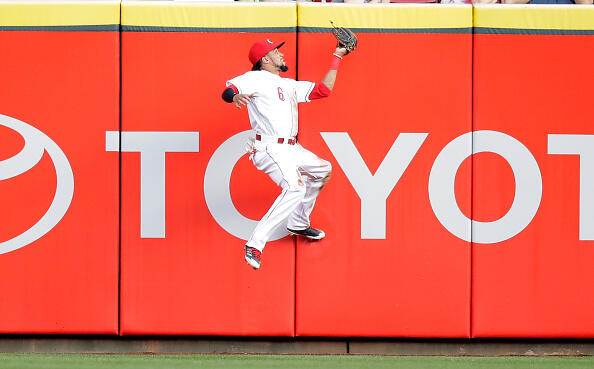 Mo Egger
Mo Egger delivers his unique take on sports on Cincinnati's ESPN 1530!
Read more