Here's Another Nice Piece On Reds Rookie Amir Garrett.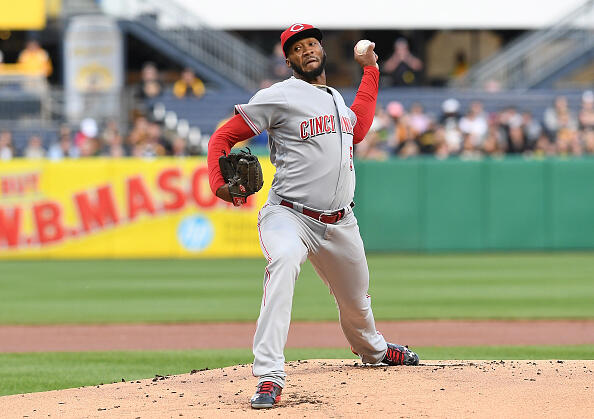 (Photo: Getty Images)
Amir Garrett is getting some more national run, this time in a very well-written, thorough piece on The Ringer...
When Garrett is on his game, he's not sending slack-jawed hitters back to the bench with no idea what happened; he just makes sure the ball is a little off from where the hitter expects it to be — a little lower, a little off the plate, a little faster or slower than it ought to be. The result is a lot of groundouts and medium-depth fly balls. And because Garrett works on such a fast tempo — he's tied for being the fourth-quickest pitcher from pitch to pitch among starters who have thrown at least 10 innings this year — his string of outs just blurs together. A good Garrett start feels like falling asleep for an hour and 20 minutes and waking up in the sixth inning with no runs on the board.
The best version of Garrett is probably a poor man's Mark Buehrle, adjusted for era and with better post moves. That might not sound as exciting as the next Noah Syndergaard, but only 15 pitchers threw 200 innings last year — Buehrle alone had 14 200-inning seasons in his career. If Garrett turns into that kind of pitcher, there will be a lot of reasons to like him, most of them rational.
Read: Amir Garrett Won't Ever Be Great — but He Still Might Be Pretty Good

Mo Egger
Mo Egger delivers his unique take on sports on Cincinnati's ESPN 1530!
Read more