Semi-Regular Reds Recap: 16 Strikeouts :) 2 Hits :(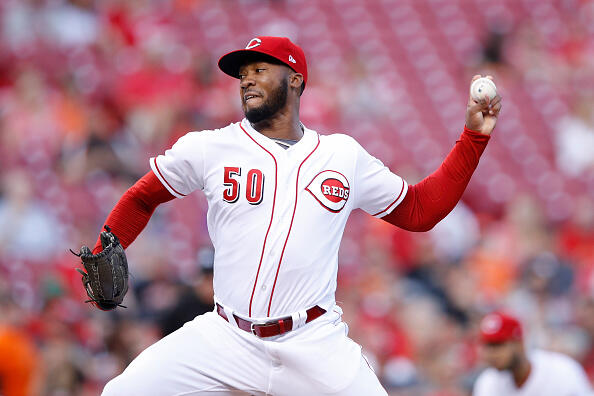 WHAT HAPPENED IN FIVE SENTENCES OR LESS
Amir Garrett was fantastic. Ubaldo Jimenez wasn't bad either, unfortunately. The Orioles scored two runs. The Reds had two hits. Orioles 2 Reds 0
CREDITS
Amir Garrett. For the third time in three starts as a big leaguer, he was tremendous. This time, he went seven innings, striking out 12, and surrendering just two runs. Terms like "swagger" and "mound presence" are overused, but both apply to this guy.
Eugenio Suarez. He had one of the Reds' two hits, which is no big deal. He has a slash line right now of .354/.426/.667, which is.
Wandy Peralta. A night after Drew Storen recorded three strikeouts on nine pitches, Peralta nearly did the same, fanning three O's in the ninth on just ten.
BLAMES
Jose Peraza. It's really hard to pinpoint one offensive player on a team that accumulates just two hits, but Jose looked particularly baffled at times, and he's just 2 for 20 on this homestand.
MOMENT THAT MATTERED
With two outs in the eighth inning and Hamilton on third base, Buck Showalter pulled in favor of Donnie Hart to face Joey Votto. Votto ended the inning, flying out meekly to left.
NUMBERS THAT COUNT
2. Hits for the Reds.
16. Strikeouts for Reds pitchers.
OTHER HIGHLIGHTS
I didn't see a lick of this game. My other half and I went to dinner. When you're a month away from having your first child, the conversation tends to not include baseball.
HOT TAKE
In 2003, I briefly had a second job working at the Hat Zone store at the Tri-County Mall. A guy came in, pointed to an old-school Orioles hat and told me he wanted the one with the duck. I yelled, indignantly, that the logo on the hat was not a duck, but an Oriole. That was my last day working at that awful job.
PHOTOGRAPHIC EVIDENCE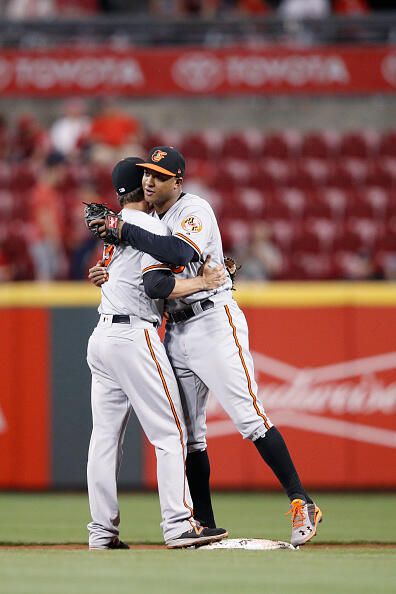 (Photos: Getty Images)

Mo Egger
Mo Egger delivers his unique take on sports on Cincinnati's ESPN 1530!
Read more