Semi-Regular Reds Recap: KIVLEHAAAAAAN!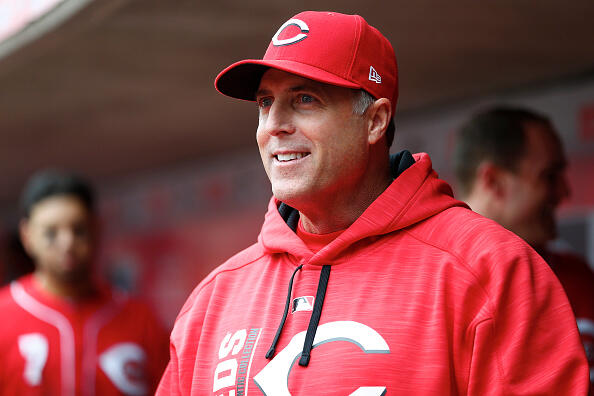 WHAT HAPPENED IN FIVE SENTENCES OR LESS
Patrick Kivlebhand an Scott Schebler provided the offense. Bronson Arroyo provided the starting pitching. There were nervous moments at the end. The losing streak is over. Reds 7 Cubs 5
CREDITS
Bronson Arroyo. He went six innings, gave up just two runs, threw just 66 pitches, and probably could've kept going. Bronson has now made four starts. Two have been at least halfway decent.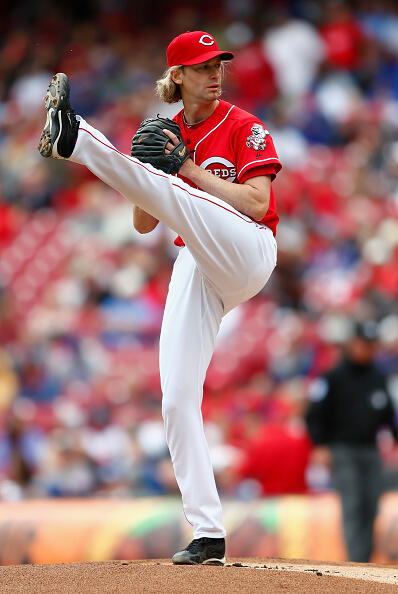 Scott Schebler. He had two hits, including his fourth homer, and he drove in two.
Patrick Kivlehan. His bases loaded double in the sixth gave the Reds some cushion, and sent the three dudes sitting behind me to their phones to look up who Patrik Kivlehan is.
KIVLEHAAAAAAN!
Wandy Peralta. Wandy minimized the damage in relief of Blake Wood in the seventh, and started the eighth with a strikeout. This dude has proven to be pretty tough to hit.
BLAMES
Blake Wood. He faced two hitter. Both got hits.
Raisel Iglesias. He was beaten up for the first time this season, allowing things to get a little dicey in the ninth, and making everyone wonder where his head was on an attempted pickoff to throw without Votto covering first.
MOMENT THAT MATTERED
Sixth inning. Reds up a run. Bases loaded. No one out. Kivlehan came up big.
KIVLEHAAAAAAN!
NUMBERS THAT COUNT
.371/.458/.742. Through 19 games, that's the slash line for Eugenio Suarez.
OTHER HIGHLIGHTS
I rarely have bourbon at baseball games, but it was just chili enough to deviate from the norm.
HOT TAKE
Bryan Price made me want to punch myself in the face during the ninth inning on Friday. I didn't blog about it because I was out of town enjoying myself, but the way he handled things with Michael Lorenzen and Anthony Rizzo, come on.
PHOTOGRAPHIC EVIDENCE
Weeeeeee!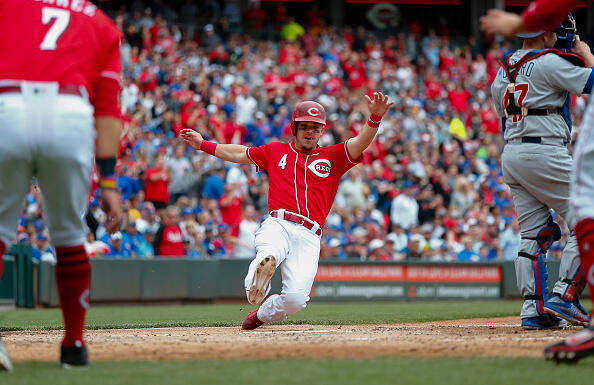 (Photos: Getty Images)

Mo Egger
Mo Egger delivers his unique take on sports on Cincinnati's ESPN 1530!
Read more