Semi-Regular Reds Recap: Let Bob Pitch!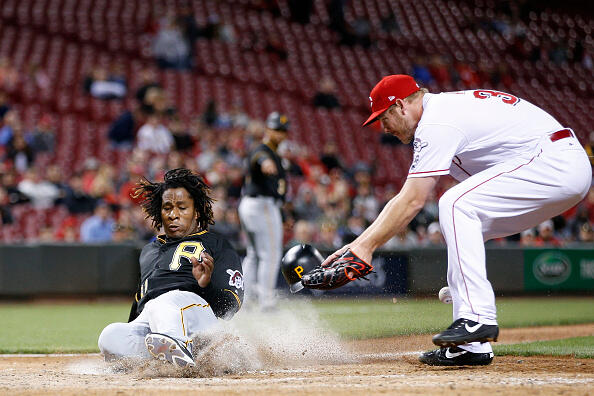 WHAT HAPPENED IN FIVE SENTENCES OR LESS
The Reds led by three. The Pirates won by nine. Pirates 12 Reds 3
BLAMES
Scott Feldman. The Reds gave him three early runs, but Feldy (can that be a thing?) couldn't make them stick. He gave one back in the third, an inning that could've been worse had Clint Hurdle known what he was doing, then totally crapped himself in the fourth, his evening essentially coming to an end on Josh Harrison's third homer of his homecoming week.
Robert Stephenson. There's very little middle ground with this guy. Sometimes he looks very, very good. Other times, he looks very, very bad. Tuesday's outing was an example of the latter, especially in the seventh, when he gave up four runs, the game being busted open on a Gift Ngoepe bullet that nearly took Zack Cozart's glove hand off, Luke Skywalker-style. More on Robert Stephenson in a second.
Blake Wood. Guy had a hard time throwing strikes.
Stuart Turner. Guy has a hard time catching pitches that were not strikes.
CREDITS
Joey Votto. His first inning blast was an absolute bomb, nearly reaching that ugly boat in deep center.
MOMENT THAT MATTERED
It kinda felt like Tyler Glasnow was a pitch or two away from being run from the game in the first inning, yet there he was, approaching the on-deck circle in the fourth inning as Bryan Price was (understanadably) deciding to give a free pass to Jordy Mercer to load the bases with two out,sending Glasnow - owner of one big league hit - to the plate. Glasnow, however, proved to be proficient with the bat, sending a single on the first pitch into center that scored two and gave Pittsburgh the lead.
NUMBERS THAT COUNT
6. Scott Feldman starts.
4. Scott Feldman starts that have lasted beyond the fifth inning.
OTHER HIGHLIGHTS
Celtics. Wizards. Thomas. Wall. Overtime. It's fun to read five straight one word sentences using a Jim Rome voice. Man, I used to love Jim Rome in 2002.
HOT TAKE
It took nearly a week into the season for Robert Stephenson to finally pitch. He then appeared three times in 13 days - one outing being a three-inning stint - before getting a chance to throw three times in five days on April 21, 22, and 25. However, coming into this appearance against the Pirates, he hadn't pitched in a week. Since he's kinda the designated "mop-up/lost cause/ah shit, our starter his hurt guy, and thus unlikely to get regular work, shouldn't his long-term value to the Reds dictate that he pitch on a more regular, consistent basis? Like being a starter? Somewhere? I say yes to all three.
PHOTOGRAPHIC EVIDENCE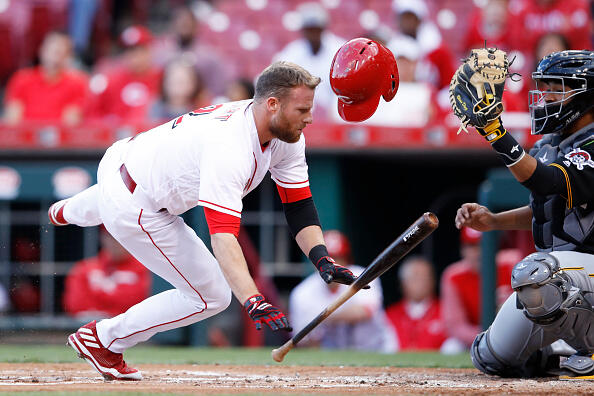 (Photos: Getty Images)

Mo Egger
Mo Egger delivers his unique take on sports on Cincinnati's ESPN 1530!
Read more