Semi-Regular Reds Recap: Reds Lose, Then Win. Also, Billy Hamilton Is Not Human.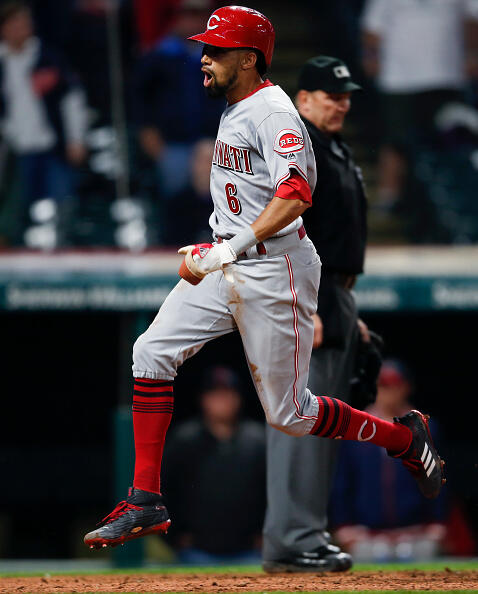 WHAT HAPPENED IN FIVE SENTENCES OR LESS
Down a run in the ninth, and after getting a replay reprieve, the Reds scored two in the ninth, then held off a Cleveland rally in the bottom half to pick up 2017's most exhilarating win. Reds 4 Indians 3
CREDITS
Billy Hamilton. Simply put, the guy is amazing. I've never seen a guy score from first on a single to left field, but then, Billy Hamilton has done more than a few things that I've never seen anyone else do. His baserunning in the ninth to give the Reds the go-ahead run wasn't just fast, it was smart.
Zack Cozart. His excellent 2017 continues. He came up big with his single after three previous miserable plate appearances that, if Billy Hamilton was an ordinary human being, would merely tied the game in the ninth. Instead, it gave the Reds the lead.
Adam Duvall. His two-run homer in the fourth tied the game at two. By the time the game ended, Duvall's big fly felt like it had occurred a month ago.
The bullpen. Nice work by Blake Wood, Michael Lorenzen, and Raisel Iglesias, with the latter escaping trouble in the ninth, sidestepping what would've been a devastating collapse.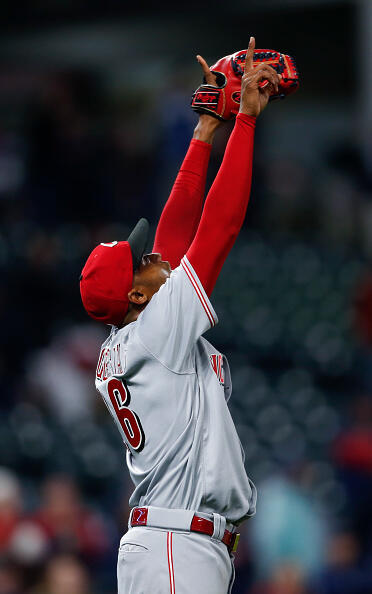 BLAMES
The bunt. Billy Hamilton. Jose Peraza. The rest of the Reds. Please. Stop. Bunting.
MOMENT THAT MATTERED
Billy Hamilton grounded into what appeared to be a game-ending double play. Fortunately, the play was overturned on replay, setting the stage for the comeback and a moment that yielded my loudest yells toward the TV of the season.
NUMBERS THAT COUNT
.692. Zack Cozart's career OPS.
.983. Zack Cozart's 2017 OPS.
OTHER HIGHLIGHTS
During the rain delay, Fox Sports Ohio aired a terrific piece that featured Joey Votto talking about the work he's put in on defense. If you saw it, you enjoyed it. If not, well then, I hope what you were watching was better.
HOT TAKE
PHOTOGRAPHIC EVIDENCE
No idea what's going on here, but cool.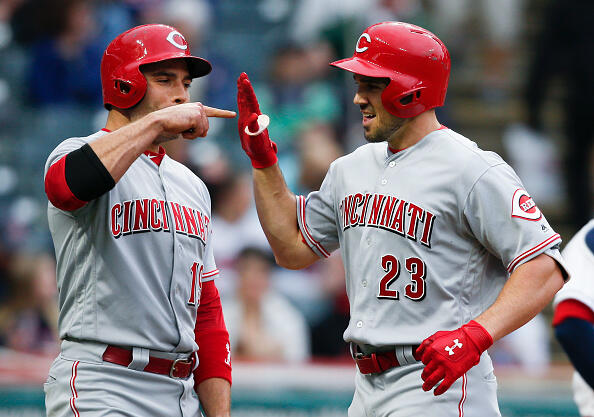 (Photos: Getty Images)

Mo Egger
Mo Egger delivers his unique take on sports on Cincinnati's ESPN 1530!
Read more