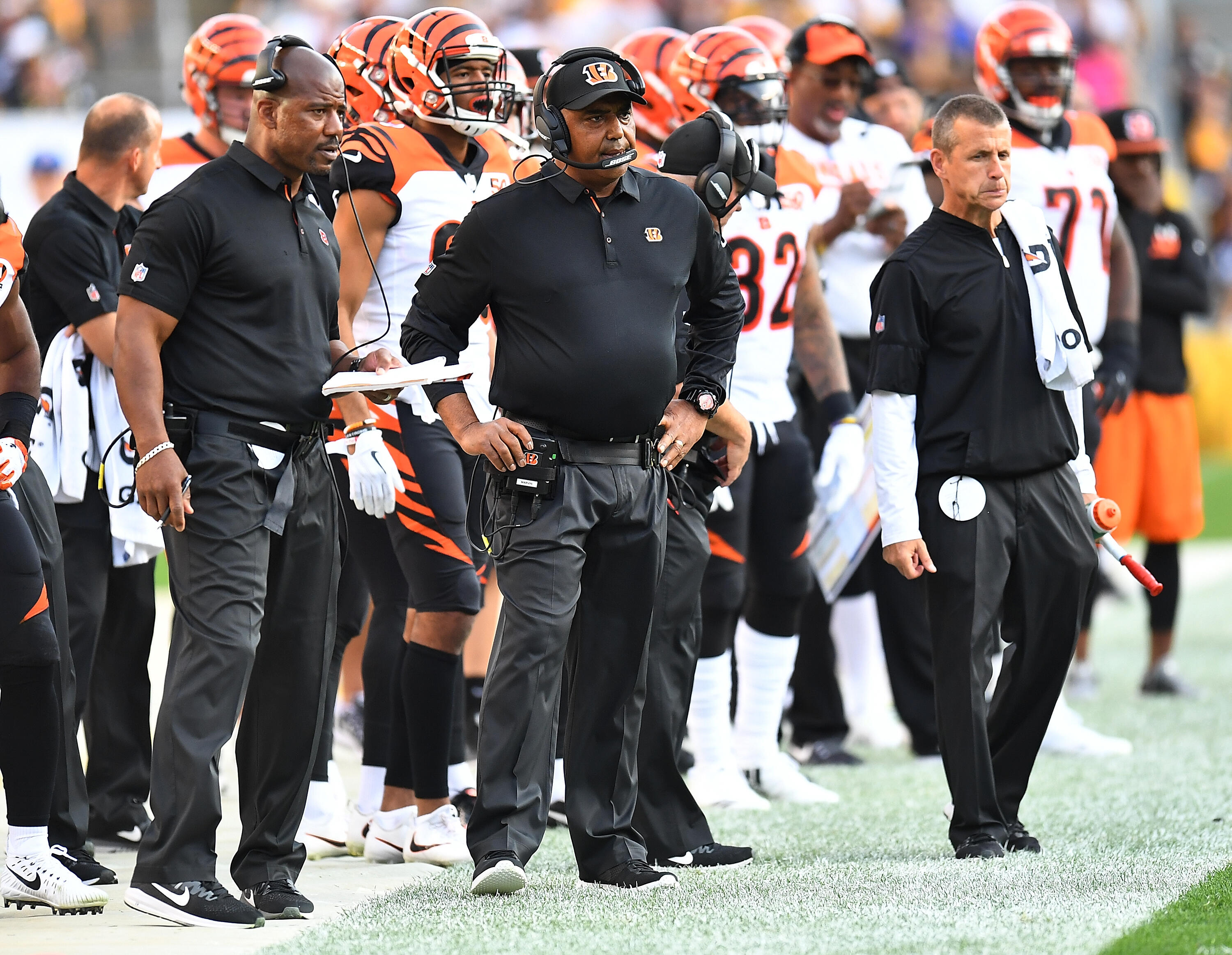 Keep in mind, this is just one writer's perspective, but it is the perspective of Paul Zeise of the Pittsburgh Post-Gazette....
There were players laughing, joking and having a good old time in this locker room after the game. The star linebacker had many jokes and told them loudly to the delight of some of his teammates and they laughed and joked right back at him.
That was the Bengals locker room at Heinz Field Sunday and that is surprising because they had just lost. I can only imagine how turned up that locker room is after a win. I'm assuming they bust out the disco ball, cigars and cognac and have dance offs.
You want exhibit A as to why the Bengals are the Bengals, there it was Sunday after their 29-14 loss to the Steelers. The Bengals had just gotten punked in every way imaginable by their bitter rivals but nobody in the locker room seemed to care.
This is a small snapshot, I get it, but it is an important one as it gives a lot of insight into the culture of the Bengals under Marvin Lewis. They are undisciplined and have apparently accepted mediocrity. They seem more interested in talking trash and telling jokes than playing winning football.
Again, this is just one writer's perspective. I'm sure there are a lot of people who cover the team who would share a different account based on what they saw.
He goes on to make points that, no disrespect to Paul intended, merely echo what many have said and will say about the Bengals, Marvin Lewis, and the former should move on from the latter. Do what you want with Paul's piece, but ask yourself, if Bengals players don't care that they just got worked by the Steelers, should we?