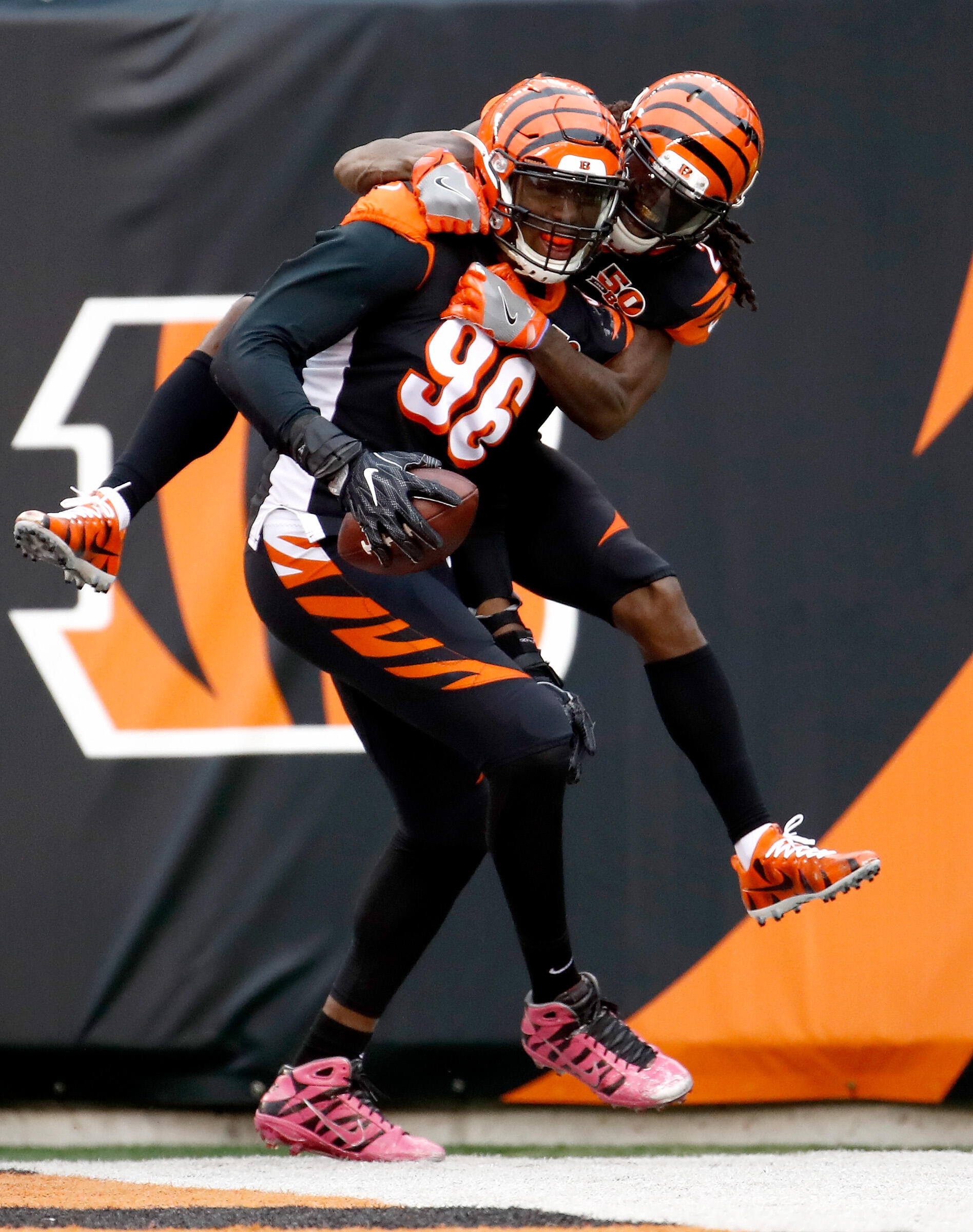 (Photo: Getty Images)
As I exited Paul Brown Stadium and started to briskly walk uptown, awaiting the thaw of my home, a guy looked at me and asked "what are you gonna say about that one, Mo?"
I offered little more than a shrug of the shoulders.
There isn't that much to say about what happened at PBS today, other than thanks to Carlos Dunlap, the Bengals avoided disaster and remained at least somewhat relevant to this lousy NFL season. Not that any victory isn't worth celebrating, which it is, it's just that, well, you know, the Bengals aren't that good.
Fortunately, the Colts are worse.
The Bengals did do some good things today. Josh Malone caught one of the ugliest touchdown passes you'll ever see. Joe Mixon had a beautful 67-yard run that set up a touchdown. Jordan Willis blocked a punt. Dre Kirkpatrick played one of his finest games as a Bengal. Despite being under duress, Andy Dalton never coughed up the ball.
And Carlos Dunlap might have saved the season with his pick-six.
If not for that play, we might be sifting through the wreckage of a calamitous loss, one that certainly would've ended any existing postseason hopes and would've intensified the angst that many feel about Marvin Lewis.
Had Dunlap not come up big, this blog is either about the defense's inability to stop the run, its ineptitude at checking Jack Doyle, and the offensive line's overall inability and ineptitude when it comes to blocking.
But Carlos did come up big, in what might have been the biggest play of his pro career, which along with some of the most horrid red zone playcalling I've ever seen on Indy's behalf, helped the Bengals to a win they absolutely had to have, even if it's one they didn't completely deserve.
I'm glad the Bengals picked up a win.
Even if I'm not moved to do much more than shrug my shoulders.