The Blog Of Football Guesses is a weekly homage to a former iHeartMedia Director of Digital who once informed me, in all seriousness, that "football picks drive web traffic, especially if you toss in a picture of a cheerleader." I'm so jealous of the people that work for or with this person now.
Two weeks ago, I was hanging out at the Holy Grail before a Foo Fighters concert (which was excellent) when a guy came up to me and kindly told me he liked our radio and enjoyed reading my blog. I was, as always, flattered.
He then offered up an observation, pointing out that he'd noticed that I'm not writing as much as I used to and that the blog is populated more than ever by podcasts, show highlights, and even entire radio shows. He told me - and I was very flattered by this - that he doesn't go to the blog necessarily to listen to what he might have missed (although he'd be helping a brother out if he did), but that he comes here to read.
Which is very, very flattering because while I enjoy writing, I think I'm terrible at it.
Since then, two other people - one, a stranger and the other a friend - have mentioned to me in person that I've not posted as regularly as I used to. A few have said something on Twitter. A handful have emailed.
They're all right.
There are reasons for this. One, and the people I work for will probably cringe when they see that I'm sharing this, is that there's - understandably - been a premium on our end on online audio - streaming, podcasts, etc. - and posting all of that stuff takes time. Another is that the Cincy 3:60 show we launched about a month ago airs at noon on weekdays, taking up some of the time I'd ordinarily devote to doing the blog the way I'd like (This is not a complaint. I'd be on the air for 12 consecutive hours a day if I could. No one, of course, wants that.) And yet another is that with a five and a half month-old daughter, and a bunch of other professional (ESPN Radio shows, UC broadcasts, my every-other-day iHeartMedia janitorial duties) and personal (having a life) obligations, I'm often pretty crunched for time, leaving the blog as collateral damage.
Which I'm not happy about.
This week alone, I wanted to bang out blogs that I'd written in my head about the AJ McCarron trade that didn't happen, how the Bengals aren't run as poorly as you think, why Marvin Lewis was justified in feeling relieved when the McCarron deal didn't go through, the voter who left UC off of his preseason college basketball top 25 ballot, the insanity of Game Five of the World Series, what other leagues can learn from baseball, why Dave Roberts didn't necessarily get it wrong in starting Yu Darvish in Game Seven, whether the Astros are a model for the Reds, and why Halloween isn't as fun for adults as it was five years ago.
None of them got written.
Part of that frustrates me, then the other part that thinks that nobody reads the crap I write needs to get over himself.
Then I get an email like this one...
Dude....I like your blog. Except when you don't blog. Blog more. Thanks.
Doug.
Thank you, Doug.
I have two goals in the coming weeks. One is to carve out more time to answer emails, Tweets, etc., which I admit I'm terrible at (my friends and family can attest). The other is to devote some time daily to typing words. It might be first thing in the morning. It may be in the middle of the night. It might take five minutes and yield a very brief, non-sensical post. It might take three hours and yield an interminably long, non-sensical post.
And what I've learned over the past few weeks is that if I do, for some reason people will read it.
BENGALS v. JAGUARS
With the insanity of the week that was - one in which the Bengals came this close to absolutely fleecing the Browns while reaffirming their comfort with Andy Dalton - behind us, we can now focus on an actual football game this week.
One that I can't fathom them winning.
Think about that for a second. If I would've told you in August that the Bengals would go to Jacksonville having won three out of four getting set to play a team quarterbacked by Blake Bortles, we'd pencil in a W, wouldn't we?
And yet, barring Bortles being Bortles, I can't find a pathway to victory. Not with this offensive line against that defensive front. Not with this lack of skill players against that secondary. Not with this rush defense against Leonard Fournette.
The Bengals won't win on Sunday. Against a Blake Bortles-led team that's 4-4.
And yet, if they do, I'll spend considerable amounts of time early next week talking myself into the Bengals being a playoff team, then convincing you of the same.
If they beat the Jaguars, they will have dug out from under the hole of an 0-3 start to get to 4-4, with a 6-5 mark heading into the Pittsburgh game in early December very attainable. They won't beat the Steelers, of course, but a 3-1 finish against Chicago, Minnesota, Detroit, and Baltimore isn't that unfathomable.
As frustrated as the Bengals have made us, most of us still have the Bengals in the seven-to-eight win range, no? If they win on Sunday, and they're a 5.5-point underdog, aren't we gonna bump that projection up to eight or nine wins?
Yes. Yes we are.
And nine wins might get them in.
Look at the AFC. Buffalo's loss last night has them at 5-3 and still in the first wild card spot, one they're likely to relinquish in the second half with games against New Orleans, Kansas City, and New England twice on the schedule. Are you counting on the Bills getting to nine wins? Ten?
Who else? Houston just lost the NFL's most exciting young quarterback. Miami has the shakiest 4-3 record in league history. The Jets have overachieved with a shitty roster. Baltimore? No. Tennessee? Meh. Denver? Not with those QBs? Oakland? Not with their formula.
If they beat Jacksonville, the Bengals are 4-4, owning tiebreaker wins over the Jaguars and Bills. They'll have won four of five, they're reasonably (that's a key word) healthy, and they don't face many high-end offenses the in the second half of the season.
I'll go ahead and say it now: If the Bengals win on Sunday, they're going to the playoffs.
The problem is, one won't happen so neither will the other.
Jaguars 26 Bengals 13 (Jacksonville -5.5)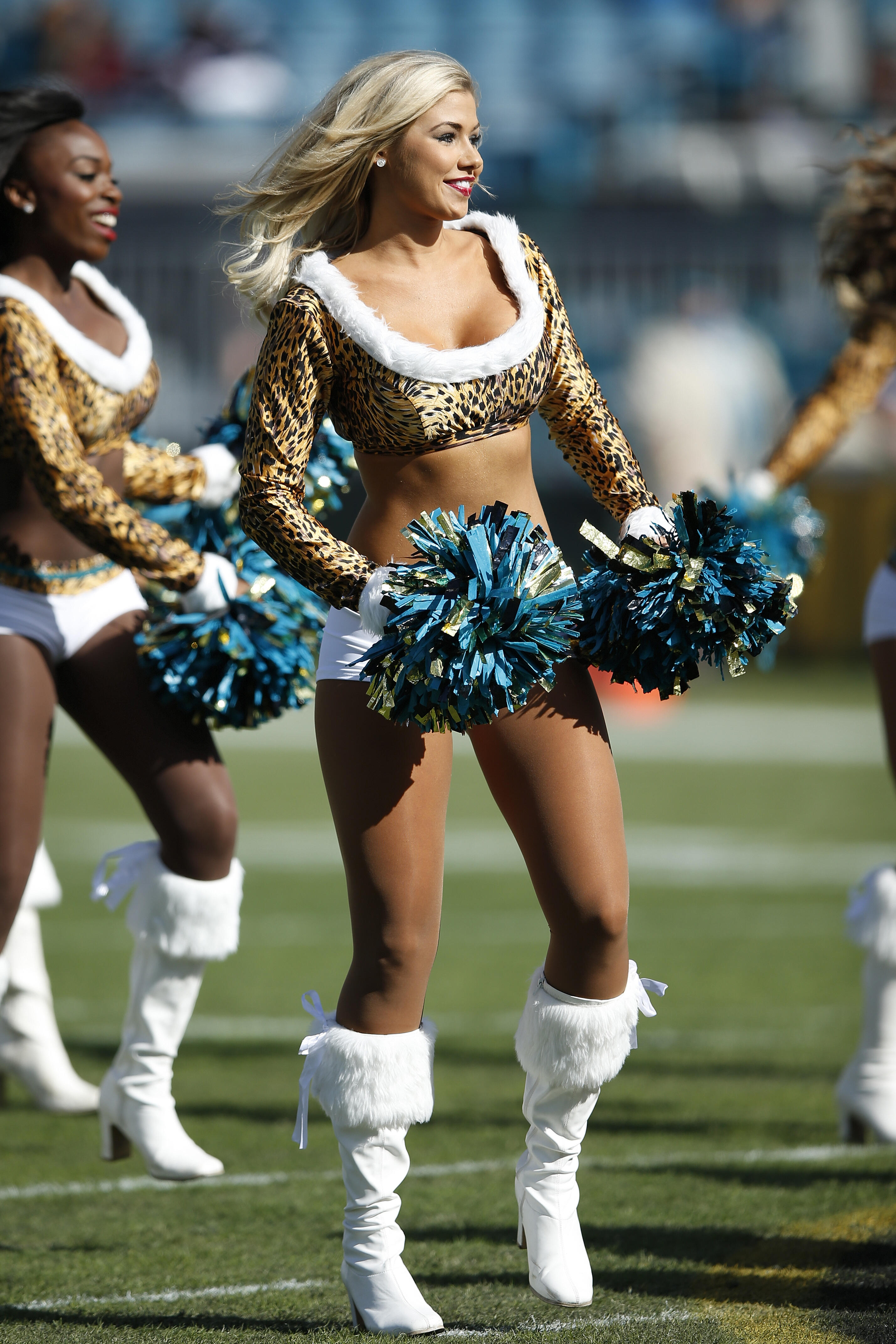 BENGALS LINKS OF THE WEEK
24 Hours With ... Vontaze Burfict
Carlos Dunlap's bullying awareness effort resonates on the road
How the Cleveland Browns' trade for Cincinnati Bengals quarterback AJ McCarron fell apart
THERE ARE OTHER GAMES
We head into the weekend at 65-54-1.
Tennessee (-3.5) over Baltimore. The Titans have a very good offensive line. The Ravens have, um, some guys.
Giants (+3.5) over Rams. The Rams are fun. They're not yet good enough to count on as a road favorite against a team coming off a bye, even if they too are coming off a bye.
Atlanta (+1.5) over Carolina. A team that's scored 41 points in its last two games against the team they're playing this weekend is getting points? Cool.
Denver (+8) over Philly. Logic says you take the home team that just acquired a good, phyiscal running back against the team that has a crappy quarterback situation and is coming off a short week. But despite suffering a couple of blowouts this season, eight points are too many not to take.
New Orleans (-7) over Tampa Bay. I'll admit, this game has bad beat written all over it.
Indianapolis (+7) over Houston. Not since Randall Cunningham injured his knee in the 1991 season opener, have I been as upset about a non-Bengal's injury as I am DeShaun Watson, a guy who was becoming a star in a league that badly needs some in a season in which stars keeping getting hurt.
How 'effed up is the NFL this season, Watson's rookie season was called a "distraction" by Adam Schefter on ESPN last night, because his been so fun to watch that he's distracted our attention from all of the other shit you have to put up with if you follow this league.
The biggest story heading into last week was the Texans, and their players' response to their owner's comments about "inmates running the prison."
The biggest story during last Sunday's games was the number of Houston players that didn't stand for the national anthem.
By Sunday night, the only thing related to the Texans that anyone was talking about was how electric Watson is, and how he balled out against the vaunted Seattle defense.
The league needs DeShaun Watson. And now they - and we - can't have him.
San Francisco (+2) over Arizona. I'm picking the 49ers only because they're one of the two reasons why the Bengals almost received two second day picks in exchange for a guy that never plays.
Seattle (-7) over Washington. Kirk Cousins is gonna hold the entire league captive this offseason. That sentence says everything you need to know about the state of quarterbacking in the United States.
Kansas City (+2.5) over Dallas. I honestly have no idea if Ezekiel Elliott is suspended or not. I've quit following the story.
Miami (+3) over Oakland. I'm not sure. Maybe I like Adam Gase.
Green Bay (+3) over Detroit. Yes, it's Brett Hundley, but the Packers are coming off a bye and getting points at home against a Lions team that couldn't get out of its own way last Sunday.
NFL FAN FIGHT OF THE WEEK
No matter who's side your on in this bout, you've gotta love a Randall Cunningham jersey.
CINCINNATI v. TULANE
I'm excited to go to New Orleans, which is my favorite American city. I'm not excited to go to Yulman Stadium, where this will be my view....
So sorry if the postgame show isn't that descriptive.
Green Wave 27 Bearcats 24 (Cincinnati +6)
HIGH SCHOOL YEARBOOK
Iowa (+17.5) over Ohio State
Kentucky (-3.5) over Mississippi
Wisconsin (-11) over Indiana
Dayton 52 Marist 0
Enjoy your weekend. Thanks for reading.