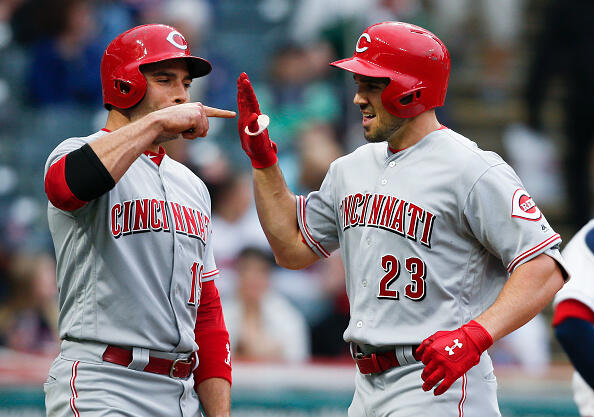 (Photo: Getty Images)
This was originally published in The Athletic, and doesn't require a subscription to read....
You might not believe it by going outside or listening to weather forecasters, but the Reds season is almost here, even if a dormant offseason and an obsession with college hoops has this year's Opening Day sneaking up on us.
With the Reds season upon us, I was asked to offer some bold predictions for the upcoming season. Mind you, "bold predictions" doesn't mean "hot takes," so you won't be reading about how the Reds are going to win 113 games or how Joey Votto is going to be the first player to .600, although honestly, would you be completely shocked if Joey Votto actually hit .600? They're predictions, but not just predictions, BOLD predictions, which means that no one else besides me will put themselves out there to make such daring predictions for the season.
Let the boldness commence…
To read the entire piece, for free, go to The Athletic.