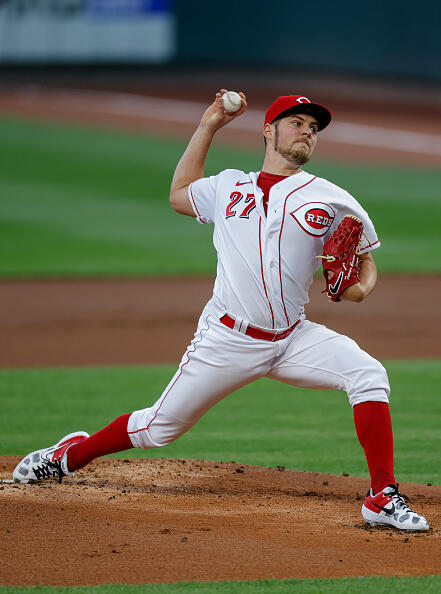 This was originally published in The Athletic....
One of the Reds' more noteworthy peculiarities is that despite their long and renowned history, they've never had a pitcher win the National League Cy Young Award.
They've had more than just a handful of worthy candidates — the club has had 20 top-five finishes in the voting — but no winners. The most well-known and successful Reds teams are far more identified with greatness from their position players, but it is a little odd that since the award was first introduced since 1956, no Red has earned baseball's honor for pitching excellence.
After another strong outing in Saturday's loss to the White Sox, Trevor Bauer has a bona fide chance to end the Reds' Cy Young drought.
Not that the voting whims of baseball writers should be a major factor in determining player salaries, but a Cy Young-winning campaign certainly won't make Bauer any less expensive for the team that employs him in 2021.
Of all the front-office maneuvers that helped pivot the Reds from perennial rebuilders to current contenders, none pointed them more clearly in a specific direction than last summer's deadline acquisition of Bauer from the Indians. Bauer's turnaround from his first two forgettable months after the deal to a rotation anchor who kept the team afloat during lengthy stretches of offensive sleepiness this summer has been this season's best feel-good storyline. There might be no Red more responsible for the team being on the cusp of the playoffs, and there is likely no one on the team who best represents why they'd be a tough out if they can manage to keep playing beyond next Sunday.
There is also not a more compelling offseason question looming than whether Bauer will still be here next season.
The financial challenge will be significant. Bauer was due to make more than $17 million in 2020 before the proration of this year's player salaries, a figure that he'll have every reason to want to build on after his performance in his first "full" Cincinnati season. If Nick Castellanos doesn't opt out of his contract after just one season, the Reds will be on the hook for more than $86 million owed to Castellanos, Joey Votto, Mike Moustakas, Eugenio Suárez, Sonny Gray, Wade Miley and Tucker Barnhart. Already into their arbitration-eligible seasons, pay raises are coming for, among others, Raisel Iglesias, Archie Bradley and Michael Lorenzen. Jesse Winker and Luis Castillo are on the list of guys who will get substantial increases as they enter their arbitration years.
There's also the uncertainty about where the Reds stand fiscally after a season during which they have not sold a ticket. It is admittedly exhausting listening to MLB owners bellyache about how much money they don't make, but even if I'll never have access to their bookkeeping, it is hard to imagine that the Reds aren't losing tens of millions of dollars.
Even so, they have to find a way to keep Bauer next season.
To read more, go to The Athletic.
(Photo: Michael Hickey/Getty