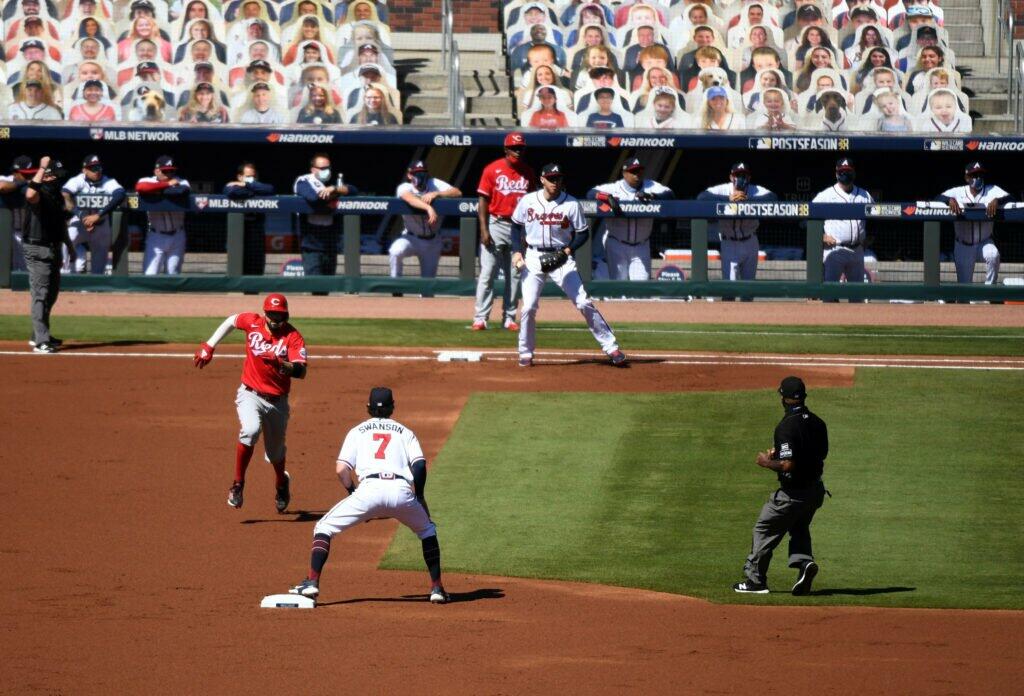 This was originally published in The Athletic....
Maybe by the time you read this, Luis Castillo will have come up big. Maybe a hitter or two will have found a way to have a ball clear the Truist Park fence. And instead of anguishing over the missed chances that doomed the Reds in Game 1 of their wild-card series against the Braves, we'll be prepping ourselves for a third straight nerve-fraying afternoon and the accompanying do-or-die Game 3 with Sonny Gray readying to pitch the Reds into the next round.
And perhaps by this time next month, after the Reds have completed a magical ride through October, Wednesday's defeat and the nearly five tortuous hours we waited more than 2,500 days to endure will be remembered with a weird degree of fondness that, at the moment, seems impossible to conjure up.
You can be forgiven in the moments after a 13-inning loss that felt like the most Cincinnati re-entry into the postseason possible if you're having a tough time turning the page.
Game 1 could have turned in the Reds' favor at nearly any point during their 1-0 loss. If you're like me, you'll spend hours rehashing and second-guessing every single one, but even if its outcome was made official after 13 innings of torment, the blown chance in the game's initial frame loomed large all afternoon.
A recap of the top of the first isn't really needed since chances are you spent the following 12 Reds turns at-bat cursing how it went down, but for posterity's sake, I'll give it a quick rundown anyway: Nick Senzel and Nick Castellanos led off with singles against Max Fried, with Senzel hustling to third base to give the Reds runners on the corners with no outs. It set them up with a chance to not only hand Trevor Bauer an early lead but maybe with an added dose of confidence to a roster that, lately, has been oozing it.
They instead set the tone for a day's worth of choked-away scoring chances. Joey Votto grounded out to first base for the first out, Eugenio Suárez made the second out of a soft liner to Ozzie Albies and Mike Moustakas gave us an early glimpse of how the Reds would perform at the plate all day with two outs and runners in scoring position by grounding out to end the inning.
Ballgame.
To read more, go to The Athletic.
(Photo: Adam Hagy/Getty Images)