The Blog Of Football Guesses is a weekly homage to a former Clear Channel iHeartMedia Director of Digital who once informed me, in all seriousness, that "football picks drive web traffic, especially if you toss in a picture of a cheerleader." The future of our industry is in great hands, indeed.
Tyler Eifert is having season-ending back surgery, and you're not happy about that. No one is. Not Tyler. Not the Bengals. Especially not you. The season is over. The Bengals' fate is determined. They may never score a touchdown again.
I see it differently.
Let me be clear about this: The Bengals are better with Tyler Eifert.
Let me clear about this too, though: The Bengals are NOT totally f***ed without Tyler Eifert.
When healthy, Tyler is among the best tight ends in the league, a true red zone threat that gives his team versatility and dimension on offense that can't be replicated by others who play his position.
The problem is, of course, that he's rarely healthy.
Which means the Bengals have had plenty of practice playing without Tyler Eifert.
Including this season.
When without him, they're 2-1, and scoring touchdowns in the red zone at a 66 percent clip.
Again: The Bengals are better with Tyler Eifert.
But, he's not their only red zone threat. In fact, I'd argue that a healthy and involved AJ Green can be as much of a red zone target as Eifert is, as shown by the fact that in 2015 - when Eifert scored 11 touchdowns in the red zone - Green had seven receptions for TDs. For his career, Green has 50 red zone catches, including 27 that have gone for touchdowns. As the more skilled, better athlete, Green is probably a better option inside the 20 as Eifert, who's a very good tight end but more of a red zone specialist that Green is.
Once more: The Bengals are better with Tyler Eifert.
But he's not irreplaceable. Not in an offense that has recently tapped into something with Tyler Kroft's recent production, and is being run by a guy who grasps the novel concept that the best way to score points is to throw the ball to the team's top receiver and give a heavier workload to their most talented running back. These concepts need to be expanded upon, and it is troubling that, as of now, injuries are plaguing both John Ross and Tyler Boyd, but without Eifert the offense has been at least functional, and this isn't the first time that's happened.
Nor is this season the first time the Bengals have had to lean on their defense, which is what this year's team very well could have to do to hang around the playoff race beyond Halloween. The best development of the first five games has been the continued solid play of the D, which has enjoyed an infusion of youth, athleticism, and production that the Bengals should be able to build upon as the season moves on. The Bengals might not be as good offensively as some thought they'd be before the season began, but they may be much, much better than anyone thought they'd be on defense, which softens the blow of an injury like Tyler's.
Final time: The Bengals are better with Tyler Eifert.
But they can survive, and maybe even thrive, without him.
BENGALS v. BYE
No, the Bengals shouldn't trade Jeremy Hill. For starters, no one wants him, at least enough to give them anything of value in return.
But more importantly, he's the third string back, even if he's still technically starting (something being done to keep him engaged, which is fine). Last week against Buffalo, Jeremy played in a whopping 11 snaps - 17 percent of the Bengals' offensive plays - and he's clearly taken a backseat to Joe Mixon and, to a lesser extent, Giovani Bernard.
Which was the plan all along as the Bengals maneuvered to take Mixon in last spring's draft. But if Jeremy Hill is your third-string guy, you've got a very deep backfield, one that you won't make better by flipping Hill for a low-round pick and plugging some random into Hill's place.
Hill is not a god bet to be here next year, but between now and whenever he leaves, there's worse things to have on your team than an experienced running back who won't make waves about his role being the fallback in case something bad happens.
If Jeremy Hill is the go-to in case something bad happens, your team is pretty well-prepared for what it does happen.
Which makes him worth keeping.
Bengals 9,999 Bye 0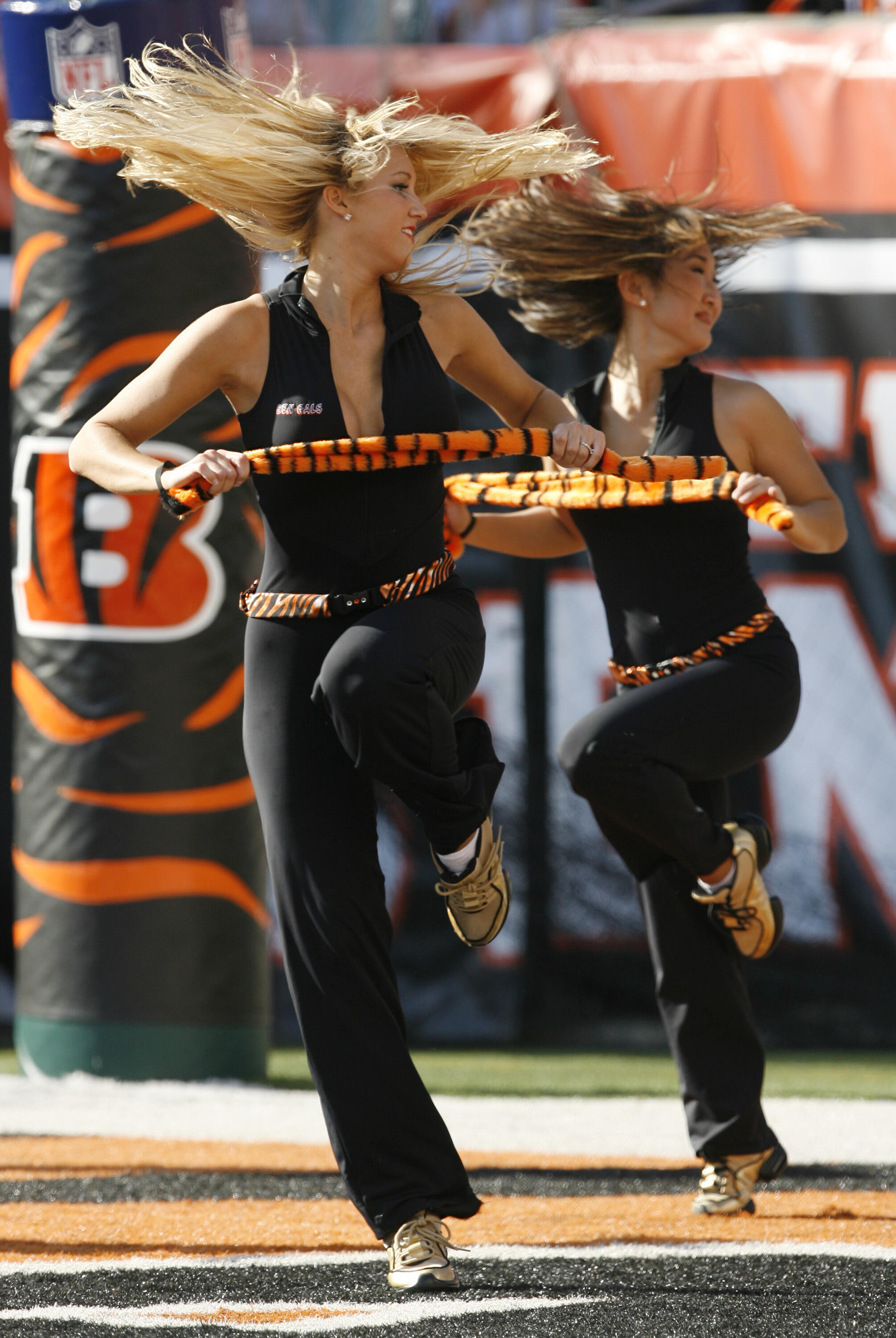 BENGALS LINKS OF THE WEEK
Walkthru: Bengals are not trading Jeremy Hill
Film room: Burfict plays key role in Bengals' scheme to stop Bills
From The Vault: 1987 NFL strike left Bengals in the dust
THERE ARE OTHER GAMES
Me. The Red Zone Channel. Andrew Siciliano's ears. A 12-pack. The world's best wings, which I make on my grill. Sunday will be delightful. I take a 38-39-1 record into this weekend....
Houston (-9) over Cleveland I like to talk to people like MMQB's Andy Benoit, because they study football games critically and match what they watch with what they're told by NFL personnel people, coaches, etc. And because I have neither the time or interest to watch NFL games after I've already seen them once. But I did enjoy this...
So here's the thing about watching game tape: it's only as useful as the asshole watching it. If you've ever suffered through a replay challenge, you know certain plays are open to interpretation. I'm all for doing your homework, but what if the guy bragging about doing his tape interpretation is a complete pud? There are 22 dudes on the field on every play. Where are your eyes when you're watching that tape? Do you lock in on one player? Do you know the exact offensive and defensive calls? Do you know what exact adjustments were made? Do you personally favor one blocking technique over another? Are you more forgiving of a certain player on film because you had coffee with him once? Are you the type to get hung up on a single bad play and judge a player for it? What if you're not looking at what you think you're looking at?...
....Football, more than any other sport, has always been infected with a virulent strain of know-it-all-ism. "You clearly know nothing about football" is still the most vicious insult one fan can hurl at another.....
....anyone who tells you they watched the tape and expects that to be bestowed some kind of fancy credential for it is a person you should absolutely go out of your way to avoid.
New England (-9) over the Jets. This is a week six battle between two first place teams? This is a week six battle between two first place teams.
Miami (+12.5) over Atlanta. Remember, football coaches work so effing hard. So. Effing. Hard.
There's those big grains falling.
New Orleans (-4) over Detroit. Jim Caldwell should try an onside kick to start the second half.
Green Bay (-3) over Minnesota. I'm going to hate it when Aaron Rodgers retires and whatever incarnation of those shows where people yell at each other about spots has some blowhard screaming at whoever he's debating with that Aaron Rodgers, you know, wasn't that good because he ONLY HAS ONE RING.
Chicago (+6.5) over Baltimore. This just screams 19-15 doesn't it?
San Francisco (+10.5) over Washington. Late last Saturday night I was driving home from the UC game and was listening to America's Trucking Network on 700WLW, which is probably the go-to radio show for a cross-section of opinion and rational exchange of ideas. Here's my attempt at transcribing one conversation between whoever was hosting the show and someone who called in...
Caller: And these protests. I'm not watching the NFL. Well, I'll watch the NFL but I won't watch the 49ers as long as they have Colin Kaepernick (I can't due justice to how he actually pronounced his name) on their team.
Host: I won't either. I haven't watched them all season and I won't.
Caller: Someone needs to tell the coach or whoever that fans won't watch the 49ers as long as he's on the team, especially while he's laying down for the anthem.
Host: Yeah.
Jacksonville (-2.5) over LA Rams. We are starting to entertain the idea that the Jaguars might actually be good, aren't we?
Arizona (+1.5) over Tampa. Can we tap the brakes on the whole "THE BENGALS SHOULD'VE DRAFTED OJ HOWARD" thing until he's made his tenth career catch?
Pittsburgh (+4) over Kansas City. This just reeks of Le'Veon Bell getting 51 touches, the Steelers winning, and his going on a crusade about how he should be paid.
Chargers (+4) over Oakland. Oh, how I wish this would've happened.
Denver (-11.5) over the Giants. Don't read this.
Tennessee (no line) over Indianapolis. The Bengals will play both of these teams. That's all I've got for you.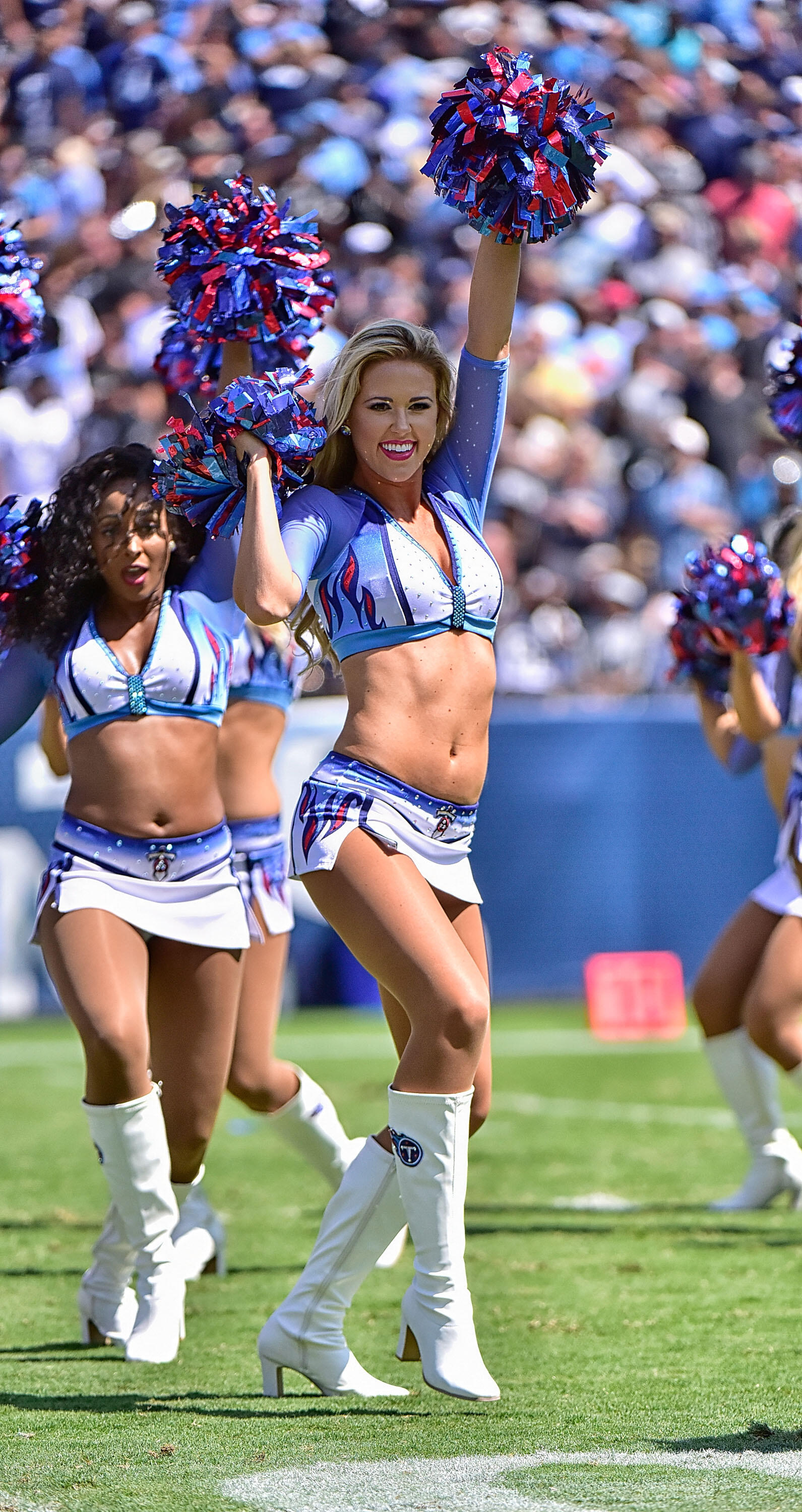 NFL FAN FIGHT OF THE WEEK
You're probably expecting me to post the video of the one Panthers fan sucker-punching the other in Charlotte on Thursday night. But a good NFL fan fight has more than one willing participant, with all parties so filled with both team pride and alcohol that they can't help but want to throw down. That incident on Thursday was a jackass bro unwilling to stop getting in the way of someone else's enjoyment of the game, and pure, simple assault. This takes him and his victim out of the running for NFL Fan Fight Of The Week. So instead, we'll go with this one, in which all of the combatants have actively decided that something - whatever that is - is worth fighting for.
CINCINNATI v. SOUTH FLORIDA
The last time the UC Bearcats visited Tampa marked the lowest point of the many that we had to endure during the Tommy Tuberville era. UC lost the game 65-27, after trailing 51-3 at halftime.
That was the prohibitive league favorite trailing a conference foe by 48 points at the half. Here's a portion of the blog I wrote the morning after that debacle...
Frankly, it doesn't seem like the program is progressing. Maybe 24 wins (and counting, maybe) in three seasons with two (and likely three) bowl appearances with a shared conference title thrown in don't signify regression, but there aren't exactly many signs that point to progress either.
2015 will mark the third consecutive season that UC failed to appear anywhere in the AP top 25. Their previous two bowl appearances ended in lopsided defeat. Cincinnati will have failed to win outright either of the three titles in a conference most fans (myself included) look down their nose at. Since 2013, the Bearcats have lost games by 28, 22, 27, 27, 21, 16, and last night, 38 points in a game that wasn't as close at the 65-27 final margin. Their non-competitive losses are amplified by close defeats that slip from their grasp, often because of their own doing. The buzz and excitement that accompanied Tommy Tuberville's arrival in Clifton have been replaced by questions about where UC football is better off being led by a ladder-climbing coach who will eventually leave, or someone content to bring stability, but not much else, to the head coach's office.
Nippert Stadium was basically empty for the last two home games, and this season's sense of disappointment will surely be reflected in season ticket retention, and a program that's always had to fight an uphill battle for attention from casual Cincinnati sports fans seems like as big an afterthought as any time over the past decade.
Yes, Nippert Stadium's upgrades are wonderful. But do they matter if no one's there to enjoy them?
This obviously leads to questions about Tuberville's job security, whether he's the right coach to move the UC program forward, and surely the employment status of many assistant coaches seems to be hanging in the balance. Can the University of Cincinnati afford to by Tubs out? Has his coaching resume earned him a chance at turning this around? And for those who want Mike Bohn to make a change, are we willing to accept the constant coaching turnover that inevitably comes with football success at UC?
Here's why I bring that up: Because the return trip to Tampa combined with this seasons's 2-4 start that includes back-to-back non-competitive outings the last two weeks is a reminder of a lesson that should be learned by watching what's happened to UC football...
When you know you have the wrong guy running your program, you've got to pull the trigger.
Let's be honest - and admittedly, this is easier to do knowing what we know now - by November of 2015 we knew that Tommy Tuberville, for all of his accomplishments, wasn't the right guy here. Maybe we didn't know that things would bottom out the way they did in 2016, but we had legit questions about what was happening with recruiting, how the team lacked discipline, and the depth of the head coach's commitment to his job.
We knew he wasn't the guy. Some weren't willing to say it, but we knew.
And yet, Tubs was kept around for another year, another recruiting cycle, and another season of disastrous on-field results that left fans as disaffected as any point in recent UC football history.
Meaning that the mess that the next head coach is worse than it would've been had Tubs be let go a year prior.
Luke Fickell is in charge of cleaning up that mess, one that's spread to nearly every aspect of the program, and one that won't be cleaned up with a few hype videos, better player fitness, and one or two recruiting classes. The Bearcats lack talent, and in areas where they do have it, they don't have enough of it. The team as a whole isn't that athletic, and it's lack of speed has caught up to them greatly in recent weeks. And as much as I like Hayden Moore, he's not good enough to help a limited team overcome its deficiencies.
All of this would've been the case had Fickell taken the UC job a year earlier than he did. But because Tommy Tuberville hung around for another year, his successor has an even more difficult job on his hands.
Bulls 54 Bearcats 20 (South Florida -24)
HIGH SCHOOL YEARBOOK
Redhawks 20 Golden Flashes 17 (Kent State +8.5)
Buckeyes 56 Cornhuskers 17 (Ohio State -24)
Wolverines 27 Hoosiers 10 (Michigan -6.5)
Dayton 100 Campbell 3
Have a great weekend. Enjoy my favorite game from 2005...